Tesla has freshly included the Model Y to its referral program, with the chance to get 1,000 free Supercharger miles as per the company's website.
The referral program previously included only the Model 3, Model S, and the Model X.
Tesla had originally ended the referral program early last year only to bring it back again a few months later. However, the rewards structure was completely modified, and free Supercharger miles were included.
Last year, tesla relaunched its referral program which gave 1,000 Supercharger miles for free to new owners. Under this plan, the person who sent the referral, as well as the new owner, is entitled to receive free 1,000 Supercharger miles. While the referral program included cars like the Model 3, Model S, and the Model X, the company has now added the Model Y to the list as well.
---
---
This comes as a bit of a surprise given that the Model Y is the company's most recent automobile in the market. The fact that Tesla is offering rewards for referrals on this vehicle indicates that there may be a reduction in demand for the mid-size SUV.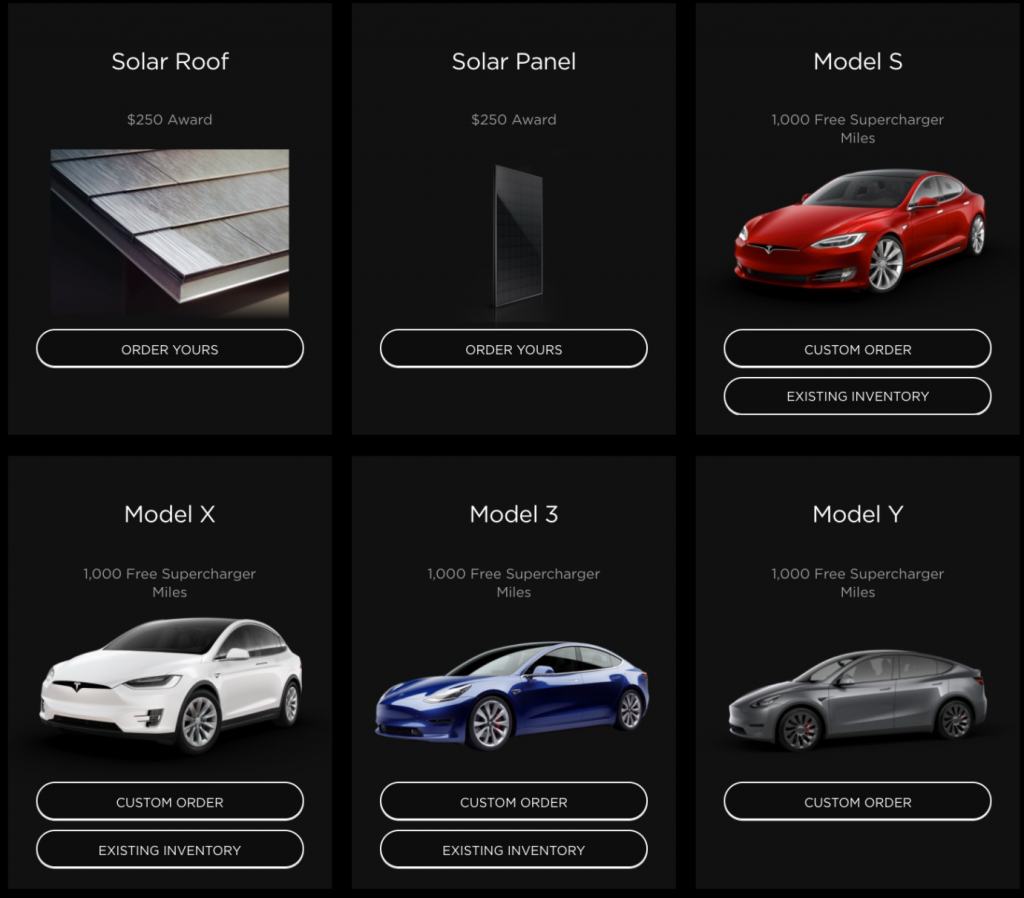 The Tesla referral program now also includes the Solar Roof equipment, while only the Solar Panels were available under this program previously. The company briefly shut down its referral program last year citing cost concerns after Tesla had to give away more than 80 Tesla Roadsters as rewards.
It's clear that the demand for the Model Y is not as great as expected, leading the company to include some very handy rewards with it. We got a hint of this when the company started delivering the Model Y ahead of schedule some weeks ago, suggesting that the coronavirus pandemic has brought new orders to a halt. But if you were holding on getting a Model Y up until now, this is probably the best time to buy one.
Several locations are reporting that the Model Y is in stock and ready to deliver, so the wait isn't going to be too long. Given the safety precautions necessary during a pandemic, Tesla is offering a completely "Touchless Delivery" to its customers across North America and Europe.
Source: Tesla
Via: Electrek