The BMW iX3 will reportedly go into production by late summer 2020 as originally scheduled.
The iX3 will the company's first fully-electric vehicle after a while, and preliminary reports have suggested that the EV will have a range of 273 miles (WLTP).
As per the company's current plans, the BMW iX3 BEV is unlikely to make it to North America as it is focused mainly on the Chinese and European markets.
BMW has just confirmed that the production of the upcoming iX3 crossover will go underway by late summer this year. Unfortunately, the North American launch of the car appears to be frozen at this point, with BMW currently focusing on markets like China and Europe.
---
---
It is believed that BMW has already produced 200 units for standard testing and homologation in China and Europe. The car will be produced locally in China, while the European production will be handled by the BMW Brilliance Automotive collaboration (BBA).
Interestingly, this will be BMW's first fully-electric car after a while, though the company has made multiple plug-in hybrids available in markets worldwide. Additionally, the new iX3 will also be available in PHEV and ICE (internal combustion engine) variants at launch.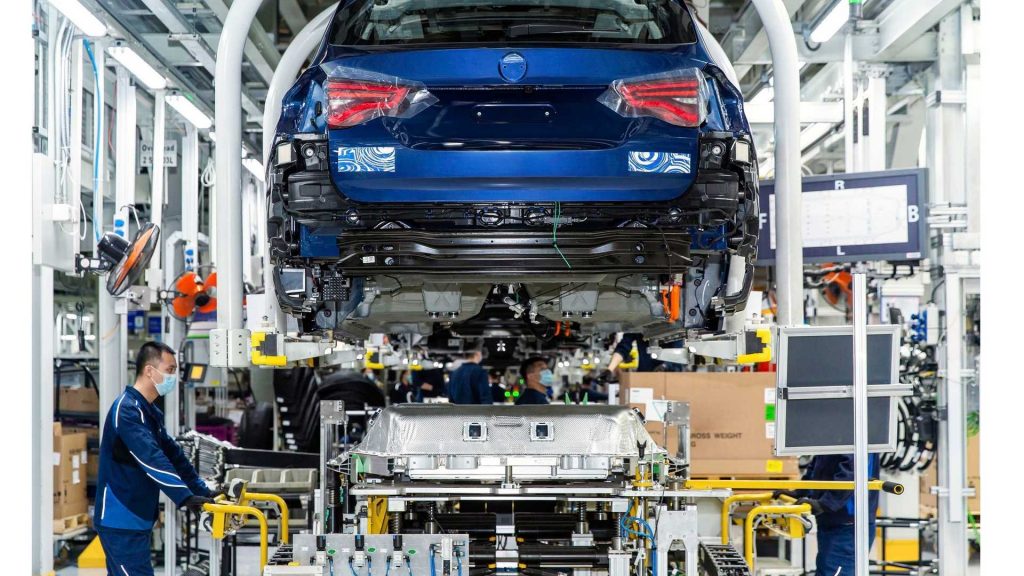 While the automaker has been relatively quiet about the electric range of the vehicle, BMW has previously mentioned that it can run for up to 273 miles (440 km) on a single charge in accordance with the WLTP rating.
We have learned so far that the electric version of the iX3 will utilize lithium-ion cells (NCM 811) manufactured by Chinese manufacturer CATL. The iX3 will reportedly use a 73 kWh battery pack underneath, which is on par with most EVs available today. It is further believed that the EV will be capable of charging at 150 kW using a DC fast charger. The electric iX3 is expected to be available only in a rear-wheel-drive variant.
Since this is also going to be the company's first all-electric Sports Activity Vehicle (SAV), there are pretty high hopes from the iX3. Although there's no U.S. launch on the horizon right now, there's no reason why it can't change in the near future.
Via: Electrive