Tesla CEO Elon Musk has said that the company will start the production of the 7-seater Model Y next month with deliveries expected in December.
There's still some uncertainty on what the third-row of the seat will look like, though it is predicted that Tesla will use rear-facing seats.
The Model Y is the company's crossover EV that saw a delayed release due to the pandemic this year.
Currently, the Tesla Model Y is only available in a 5-seater variant. However, the vehicle is also expected to be available in a 7-seater variant with a third row of seats. Tesla CEO Elon Musk has now provided a timeline for the arrival of this particular variant. He said that the 7-seater Model Y will go into production next month and will be ready for deliveries by December.
However, the 7-seater Model Y isn't available on Tesla's site yet. But given that we're essentially two months away from the launch of the vehicle, it's safe to say that the variant will be up on the company's site in the weeks or days to come.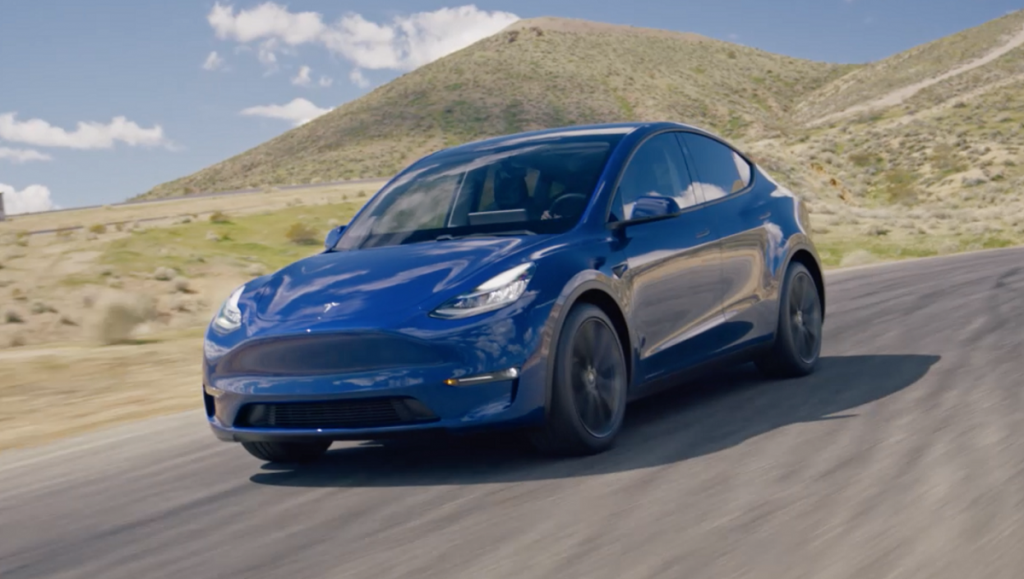 Though the CEO provided a brief timeline of the 7-seater Model Y's arrival in the market, we still don't know what the end product will look like. Some leaks revealed that the standard positioning of the third row left practically no legroom for the passengers. This has given rise to speculation that the company is looking to use rear-facing seats that could accommodate adults in the last row without any discomfort.
Clearly, a lot of questions remain unanswered right now, and we're hoping to find out more about this over the coming days. Tesla started delivering orders of the 5-seater Model Y across the U.S. and Canada a few months ago. Although the company was hit by the coronavirus pandemic and the consequent shutdowns, the company managed to pick up pace eventually.
Rear-facing seats are not new to Tesla as we've previously seen it with cars like the Model S while the manufacturer has also hinted at bringing it back to the Model S again. So this move makes complete sense going by Tesla's strategy.
What do you make of the 7-seater Model Y?
Source: Twitter
Via: Electrek