If you are like me and use Binance, you may see this warning when withdrawing UST to Terra Station Wallet.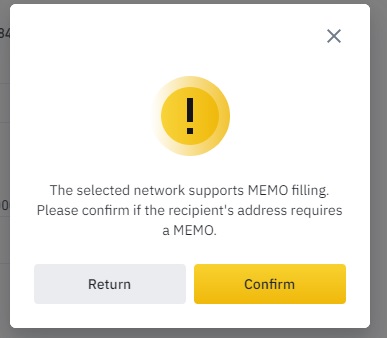 Binance sends a warning that the withdrawal may require a MEMO, and sometimes not filling out a MEMO will cause you to lose your coins.
The minimum withdrawal on Binance for UST is a rather hefty $50 UST, so you do not have the option of doing a small withdrawal test.
But worry not, you do not need to fill out the MEMO when you withdraw UST from Binance to Terra Station Wallet.
The same goes for LUNA, you would not be required to fill out MEMO to withdraw LUNA. The minimum withdrawal amount is 0.25 LUNA with a network fee of 0.02 LUNA on Binance.
I just did a withdraw and left the MEMO blank. I promptly received the UST transfer within 2 minutes. The fee came out to $1.20 for the network and $0.0459 for the wallet to receive the transfer.