Lucid Motors has announced that its first EV, the Air will be shown off at an online event on September 9.
The company has previously mentioned that the Air will provide an electric range of 400 miles, though Tesla beat the company to be the first by updating its Model S variants recently.
There's no word on when the Air will be available, but the company's production timeline indicates it's going to be sometime in 2022.
The Lucid Air has been teased for quite some time now. However, the company is yet to show us anything beyond promotional materials. Well, that will change soon as the company has announced that it will show off a production model of the Lucid Air at a dedicated event on September 9. Though the company planned to unveil the Air in April this year, the coronavirus pandemic has pushed Lucid Motors' plans further.
The automaker announced that the Lucid Air EV will be showcased in an online event so as to avoid gathering of crowds. The company will also provide detailed specifications on the car as well as availability and pricing information during the online event. Preliminary input from the company suggests that the Lucid Air will have a starting price of $60,000.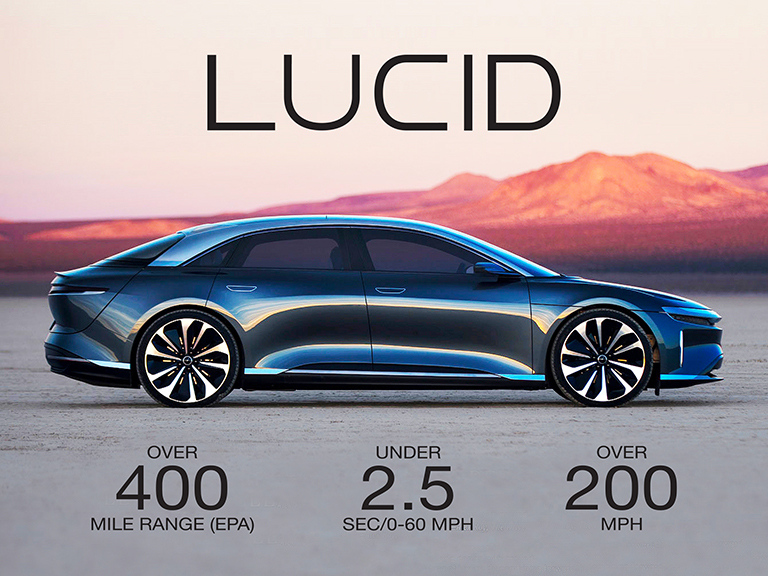 Availability still remains a mystery as the company is believed to be expecting completion of Phase 1 of its production unit in Arizona by the end of 2020. Company estimates have suggested that it can produce up to 20,000 vehicles per year at this unit upon completion of the first phase.
Unlike the Polestar 2 EV which is expected to reach the markets later this year, the Lucid Air is aiming for the luxury performance crown. It goes without saying that the car will be eventually compared with the tesla Model S. Interestingly, the Model S recently became the first EV to offer 400+ miles of range.
But Lucid Motors' claim to fame with the Air was the fact that it could offer a range of more than 400 miles, which certainly makes it a competitor to the Model S. Additionally, the Lucid Air also offers 0-60mph acceleration of just 2.5 seconds, which is almost on par with the high-end Tesla Model S Performance variant (2.4 seconds).
Via: Forbes