Lucid has made some big news by announcing an estimated EPA range of 517 miles as per tests conducted by the company in Michigan.
This comfortably beats the 402-mile range of the Tesla Model S, though the Lucid Air will not be available until 2021, so Tesla will continue to hold on to the top spot until then.
A production model of the Lucid Air will be unveiled at a September 9 virtual event, the company has previously said.
While reports have previously mentioned that the upcoming Lucid Air EV will have a higher range than any of its competitors, a new test conducted by the company is giving us an even bigger estimate. The company conducted range tests at FEV North America, Inc in Auburn Hills, Michigan. Trials were conducted at this location using the EPA's Multicycle Test Procedure with the standard adjustment factor.
---
---
Overall, the Lucid Air was shown to have a rating of 745 miles within the city limits, while the car achieved a 730-mile highway rating. Combined, this made for an unadjusted range estimation of 738 miles. After factoring in the adjustments, the range was finally estimated to be 517 miles as per EPA's standards.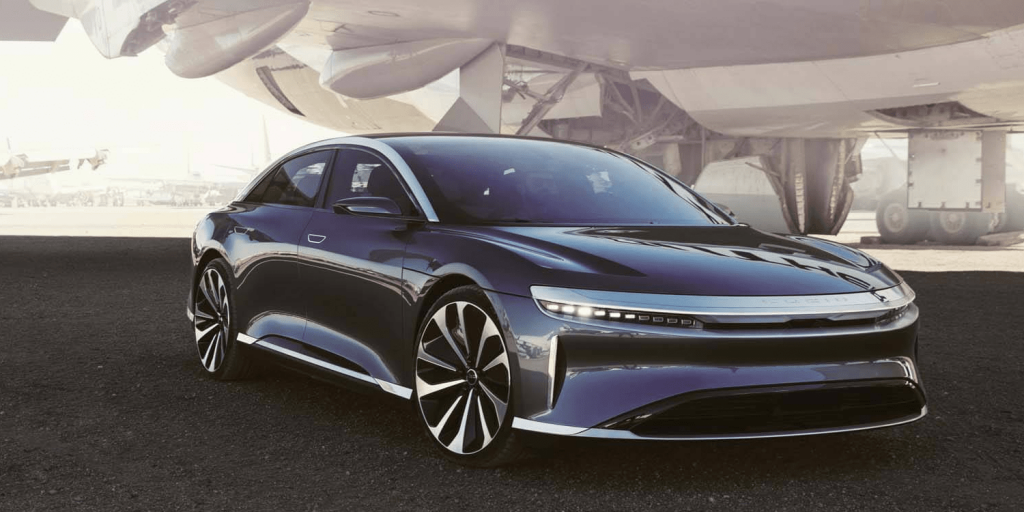 The CEO and CTO of Lucid, Peter Rawlinson gave out the news in a press release. "I'm delighted that the Lucid Air has been independently verified by FEV to achieve an estimated EPA range of 517 miles, and that this landmark in the history of EV development has been achieved entirely through Lucid's in-house technology," he said.
It's worth noting that Tesla recently made the headlines for breaching the 400-mile barrier with its Model S sedan via a software update. So if these numbers can be accurately replicated in real-world situations, Lucid could be one of the manufacturers to beat in the global EV industry. However, Tesla's Model S will continue to hold on to the current EPA record for production vehicles i.e. 402 miles on a single charge.
Originally unveiled in December 2016, the Lucid Air has been a work in progress since then. Lucid is expected to unveil a production model of the Air EV in its entirety on September 9.
Via: Teslarati