Lucid has posted a video showing the Air Dream Edition finishing a quarter-mile round in just 9.9 seconds, making it the quickest production sedan.
The video also features the Tesla Model S Performance running side-by-side illustrating that Tesla has some worrying to do.
Lucid is expected to unveil a production version of the Air EV on September 9, though customers may have to wait until early 2021 to get their hands on the car.
There's been plenty of hype for the Lucid Air, a sedan that's been in the works for quite some time now. The company is expected to unveil the production model of the vehicle next week with availability slated to commence in early 2021.
---
---
Lucid has now posted a new video showing the EV going through the paces side-by-side with the Tesla Model S Performance. Known as the Lucid Air Dream Edition, this vehicle is shown completing a quarter-mile round in just 9.9 seconds, which makes it one of the quickest production sedans out there.
Lucid also shared details on the technology it's using underneath to enable such quickness. The company has previously conducted tests in adherence to EPA standards, returning an electric range of around 517 miles which puts it way ahead of the Tesla Model S which breached the 400-mile mark not too long ago.
The company also shared a release along with the video uploaded on YouTube.
With up to 1,080 horsepower available in a dual-motor, all-wheel-drive package, the Lucid Air Dream Edition has achieved quarter-mile times as low as 9.9 seconds on a consistent basis, making it the world's quickest production sedan. This performance is wrapped in an uncompromisingly luxurious package, offering room for five passengers with class-leading interior and storage space.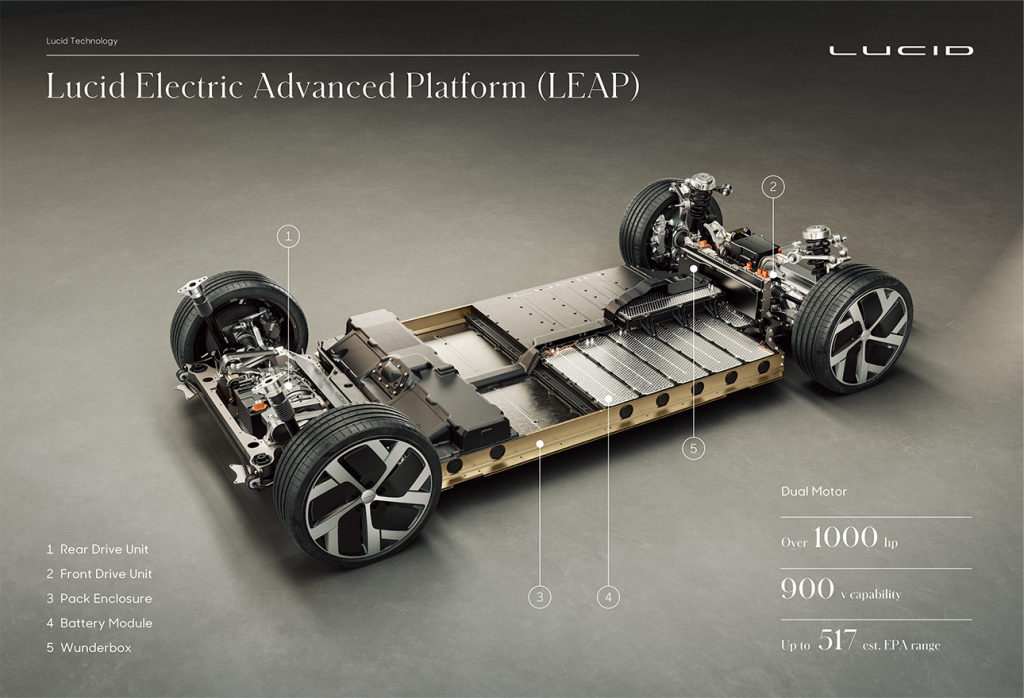 Lucid has shared timely hints about the progress it has made with regard to the development of the Air. The company is now counting down for the official unveiling of the car scheduled for September 9. If features like the electric range as well as the acceleration and speed can be replicated in a real-world environment as Tesla does, Lucid may become one of the biggest rivals to Tesla in the EV industry. Do you agree?
Source: YouTube
Via: Electrek