GM has announced plans to build the Chevy Silverado EV at the Project Zero site in Michigan. 
The automaker didn't reveal a concept or production details but said more details would follow in the coming months. 
General Motors mentioned that the Silverado EV would have a range of around 400 miles. 
General Motors has officially announced the new Chevrolet Silverado EV pickup while adding that it will be produced along with the Hummer EV at Michigan's Factory Zero, also known as the Detroit-Hamtramck Assembly.
---
---
General Motors President Mark Reuss said, "The GMC HUMMER EV SUV joins its stablemate in the realm of true supertrucks, and Chevrolet will take everything Chevy's loyal truck buyers love about Silverado — and more — and put it into an electric pickup that will delight retail and commercial customers alike."
GM also mentioned that the Silverado EV pickup would feature the Ultium technology, like its Hummer EV pickup and SUV siblings. While the company cites a 400-mile range for the Silverado EV, we think it's fair to reserve judgment until official numbers are published. However, this range is something that we've come to expect from future EVs, especially since Tesla broke the 400-mile barrier last year.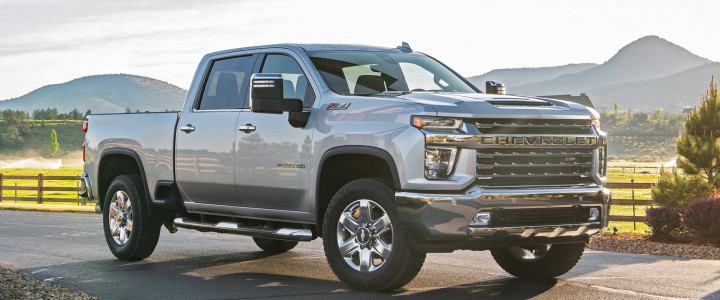 The Silverado EV will be built from the ground-up, GM said, adding that the EV will have "innovations that you can't even imagine." This EV will also have a few variants targeting American commercial centers. Expectedly, the electric Silverado will also be cheaper than the Hummer EV pickup.
Unfortunately, GM hasn't shared concept images of the Silverado EV, nor is there any word when the vehicle will go into production. The company did say, however, that more information will follow in the coming months.
The Silverado EV's eventual arrival will mean the electric pickup truck market will face stiff competition, especially from brands like Rivian, which has the R1T pickup launching later this year, and Tesla has the ambitious Cybertruck coming to the market as well.
GM said last year that the Detroit-Hamtramck Assembly would be used only to produce EVs. This was later confirmed with the assembly being rechristened 'Project Zero' with the automaker also announcing that it will build the Hummer EV there.
Source: Chevrolet
Via: Electrek