The chief engineer of the Hummer EV SUV has elaborated on the company's decision to use an 830 hp powertrain on the new SUV. 
This comes after many pointed out that the SUV only has 830 horsepower while the Hummer electric pickup delivers 1,000 hp. 
The chief engineer for the Hummer EV said that this was mostly due to size limitations on the SUV in comparison to the pickup. 
The GMC Hummer electric pickup was announced late last year with a compelling 1,000 horsepower rating. However, the electric Hummer SUV that was announced yesterday was revealed to be packing around 170 fewer horsepower with a rating of 830 hp. This meant that there were quite a bit of unanswered questions about the new EV.
Chief Engineer of the Hummer EV, Al Oppenheiser, has now said that this is mostly due to the size constraint of the SUV. He elaborated that the wheelbase of the SUV is around nine inches shorter than the truck's wheelbase. 
He also mentioned that the SUV is around 20 inches shorter than the truck, which meant the automaker could not include the Hummer EV pickup's large battery pack. This, the company says, impacts the overall power of the SUV.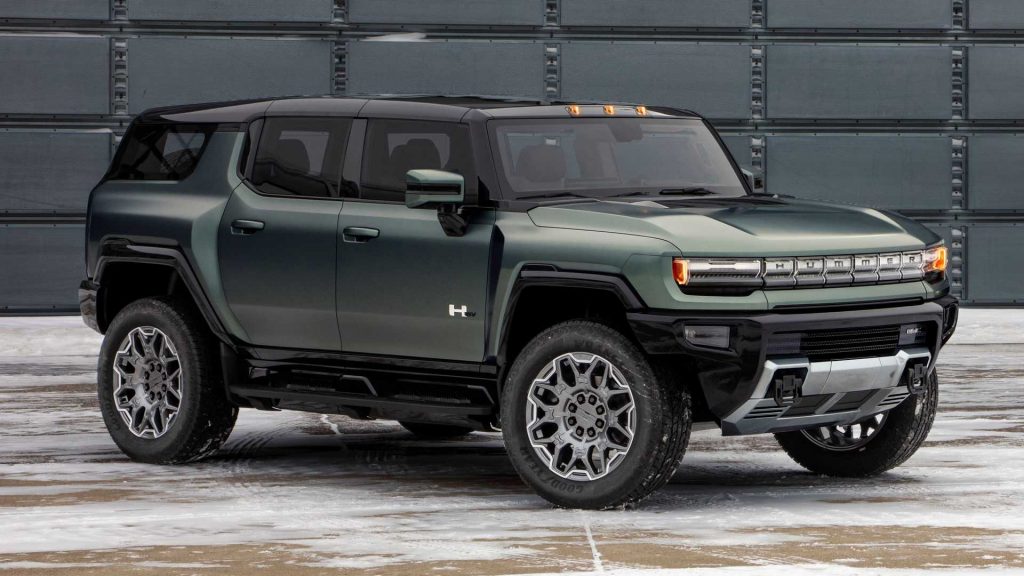 He went on to say that although GMC could've built a 1,000 horsepower Hummer electric SUV, this would have also meant a significant reduction in cargo capacity and the removal of the flat loading floor. He added that his engineering team didn't want to make these changes and decided to go with the 830 hp unit instead.
"Frankly, we are not sorry that it's only 830 horsepower. There aren't many internal combustion engines that can say that. Will we be able to grow horsepower in the future? We are going to push that capability, and as the technology gets to the point where our batteries are smaller and more efficient, we will improve performance with any chance we get," he said.
GMC will bring the top-tier Hummer EV SUV to the market by spring 2023. While the high-end model will offer 830 horsepower, the manufacturer will also release a cheaper version (EV2X) for $89,995 with 625 horsepower underneath. 
Both variants are expected to run at least 300 miles on a single charge. The EV2X is expected to reach customers several months after the top-end version arrives, although no precise timeline is available yet.  
Via: Autoblog