Rivian has announced a fresh timeline for the release of its R1T electric pickup and the R1S electric SUV, going beyond summer 2021.
The company clarified that the R1T will reach customers by June next year, while R1S reservation holders will have to wait until August.
The company has just begun pilot production at its dedicated plant located in Normal, Illinois.
Rivian has faced multiple delays leading up to the launch of its R1T electric pickup truck and the R1S electric SUV. Today, the company provided more clarification on the release timeline for the two vehicles, and it's some more waiting. As per the company, deliveries of R1T pickup will begin by June 2021 while R1S SUV deliveries will only commence by August.
It was always clear that Rivian would launch the R1T first given that it is the vehicle that is currently most talked about. Given that the Tesla Cybertruck is also a pickup, comparisons between the R1T and the Tesla offering have already been drawn. Unfortunately, neither vehicle is commercially available right now for in-depth testing of their features and performance.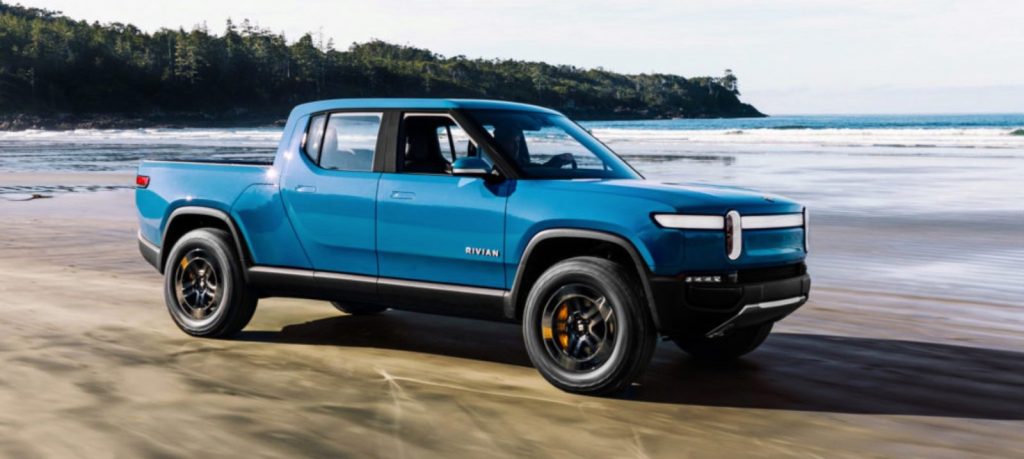 Rivian has mentioned that this refreshed launch timeline is based on the performance of its pilot production line earlier this week at Normal, Illinois. The company also sent a message to reservation holders of the R1T, which read –
"Keeping our team safe while making progress has been our top priority over these past few months. We look forward to sharing more updates soon, including details on key vehicle features, the date you'll be able to configure your R1T or R1S, as well as our plans for our charging network."
There's plenty of hope from Rivian which is evident from its list of investors. Amazon is one of its biggest inventors and the two companies are currently working on electric delivery trucks for Amazon's operations. Rivian has previously mentioned that the deliveries of these electric trucks or vans will commence in 2023, though there's no precise timeline available.
Rivian recently landed $2.5 billion in its latest funding round, indicating that the company is still on course to becoming one of the prominent EV makers in the market. However, a lot will depend on the performance of the R1T and the R1S when they reach the markets by summer 2021.
Via: Electrek