A Cadillac executive has shared a picture on LinkedIn showing the pre-production version of the highly anticipated Lyriq EV.  
This is pretty significant given that Cadillac had only shared concept images of the electric crossover so far.
The Lyriq EV will reach U.S. customers by the end of 2022 with powerful hardware and up to 300 miles of range.
The Cadillac LYRIQ EV is still some distance away from officially hitting the market. However, this doesn't mean we can't be treated with photos of the EV in the wild. That's precisely what happened today with a pre-production variant of the Cadillac Lyriq making an appearance in a single picture. 
---
---
The image was shared by Cadillac's VP of sales, service, and marketing, Mahmoud Samara, on LinkedIn. There's not a lot to go along with this image, though we can tell that the design will stay true to the concept shown off by Cadillac initially. However, it's hard to tell what other design changes may be implemented given that the vehicle is wrapped in camouflage.
This also happens to be the first appearance of the EV in any form outside of concept renderings. The fact that a pre-production Lyriq was spotted means that development is well and truly underway. The image has quite a bit of blur, indicating that the vehicle was in motion when the shot was captured.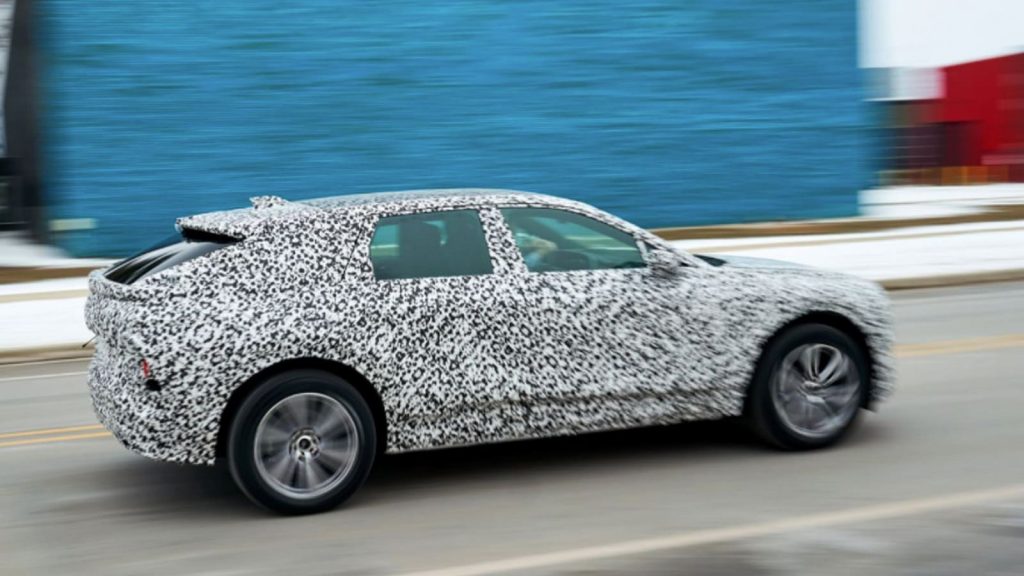 We can spot regular-sized wheels and tires here, while the concept showed off larger wheels overall. The pre-production Cadillac Lyriq also appears to have a higher roofline, though this is hard to say given the angle.
---
---
More information on the Cadillac Lyriq is expected to be available over the coming months, likely in the form of spy shots. Cadillac unveiled the Lyriq concept last year while also offering some info on the hardware it could bring.
The automaker has previously said that the electric crossover will reach customers in late 2022. The EV will use General Motors' Ultium battery tech, which improves battery efficiency and performance and is also found on the GMC Hummer EV.
The Lyriq could run for up to 300 miles on a single charge using a 100 kWh battery pack, the company has said. While DC fast charging will be supported by default, Cadillac will reportedly sell home charging kits as well. 
---
---
What do you make of the Cadillac Lyriq EV?
Source: LinkedIn
Via: Autoblog
---
---