Mercedes-Benz has officially joined Amazon's Climate Pledge initiative and has received an order for 1,800 electric vans meant for use in European markets.
Mercedes-Benz has mentioned that it will fulfil the orders by the end of 2020.
Amazon order includes 1,200 eSprinter electric vans and 600 mid-size eVito electric vans.
As part of a new pledge signed between Amazon and Mercedes-Benz, the e-commerce giant will acquire 1,800 Mercedes-Benz electric vans for delivery purposes. This will be on top of the 100,000 electric delivery trucks that the company has ordered from Rivian, one of the hottest EV makers on the market today.
This comes as Mercedes-Benz formally joined Amazon's Climate Pledge initiative which aims to reduce carbon emissions in the atmosphere. Mercedes will reportedly provide 600 mid-sized eVito electric vans while the remaining 1,200 vans will be the eSprinter which has a larger capacity.
The eSprinter can take a maximum payload of 900 kilograms while it can run for up to 150 kilometers (93 miles) as per the company's announcement last year. On the other hand, the mid-size eVito van will be powered by a 41.4 kWh battery unit that can offer around the same electric range as the eSprinter.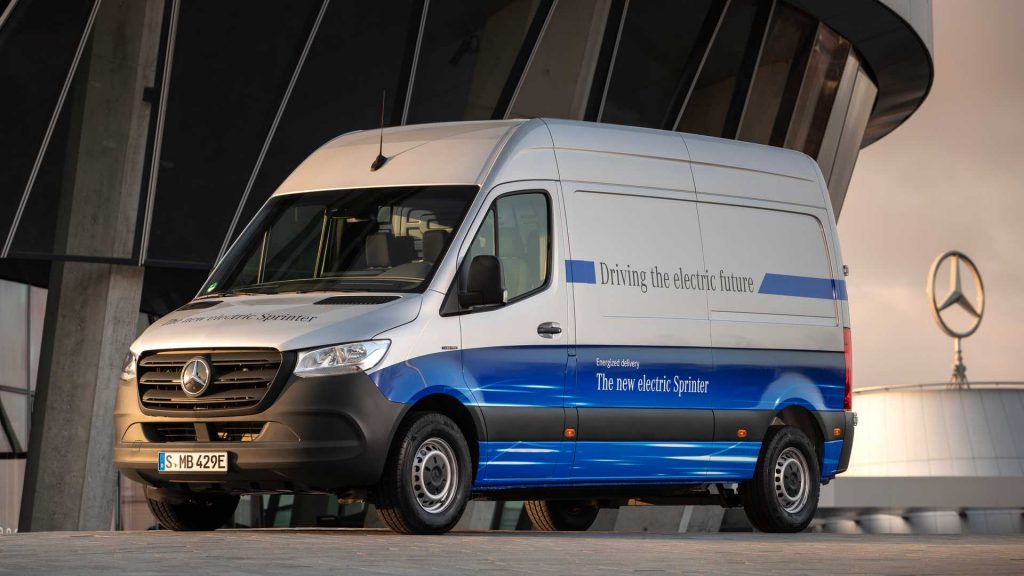 These vehicles will be used primarily in Amazon's European markets, while Mercedes-Benz has said that it will deliver the vehicles by the end of 2020. Meanwhile, Amazon has invested significantly in Rivian, hence explaining the relatively smaller order for Mercedes' electric vans.
However, Rivian's vans aren't expected to be delivered until at least 2021 as the company has to contend with the release of the R1T pickup truck which won't arrive until summer next year. Rivian will then bring the R1S electric SUV to the markets a few months later.
The manufacturer is yet to bring a vehicle to the market, though has shown significant promise considering the investments it has received so far.
With Amazon expanding into newer territories of Europe, the retailer will be well placed with a local partner like Mercedes-Benz. It's currently unclear if the retailer is trying to sign similar pledges or deals with other European EV makers.
Via: Electrek