EV maker Rivian has just secured a massive $2.5 billion in its most recent round of funding from a wide range of investors backed by T. Rowe Price Associates, Inc.
Some of the funding came from existing Tesla investors, indicating growing confidence in Rivian's operations despite not bringing a vehicle to the market as of yet.
Amazon is also said to be involved in the latest funding round, while the two companies have previously come together for an electric delivery truck.
One of the hottest EV makers in the business right now is Rivian. Despite not bringing a vehicle into the market as of yet, the automaker has just secured $2.5 billion in funding, which also happens to be its first in 2023, and almost twice as large as the last round of funding in late 2019 that fetched a whopping $1.3 billion.
This new wave of investments comes through T. Rowe Price Associates, Inc, which was also a major investor in Tesla until 2019 when it sold off all its stocks. Rivian's current round of funding includes investments from current Tesla investors like Blackrock, Baron Capital Group, and Fidelity Management and Research Company.
Further, Rivian revealed that Amazon has also invested in the latest round of funding. Amazon has previously invested in Rivian with a partnership to deliver specifically designed electric delivery trucks for Amazon's operations. Automaker Ford also recently invested in the company, indicating a growing interest in the auto industry for one of Tesla's rivals heading into 2021 and beyond.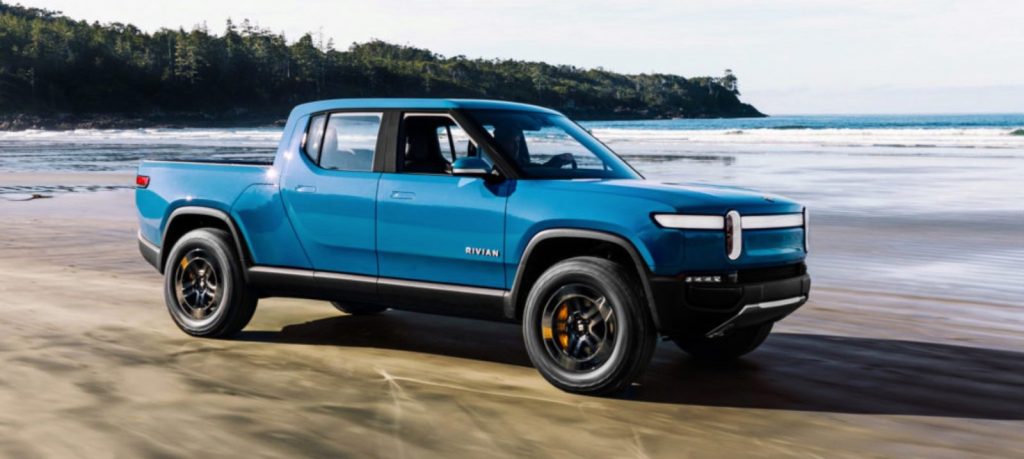 Rivian is currently focused on launching the R1T electric pickup and the R1S SUV in the markets sometime in 2023. Unfortunately, there's no specificity available on the arrival of either vehicle. Rivian was expected to launch both vehicles in the market by the end of 2020. However, the global pandemic has pushed those plans into next year.
The excitement on the part of the investors may prove to be premature given that Rivian hasn't made its vehicles commercially available yet, and the wait is only getting longer. It's likely that the Rivian R1T will go head-to-head with the Tesla Cybertruck as both vehicles are expected to arrive in some form by the end of 2021. On the other hand, the Rivian R1S will serve as a rival to the Tesla Model X or the Model Y given its size.
Via: Electrek