The Mercedes-Benz EQC crossover has reportedly been a failure in Germany with the company only selling around 700 units so far.
The company was initially expected to produce 50,000 units of the EQC in 2023, although the plans may change now.
This is in stark contrast to companies like Tesla and Audi having collectively sold more than 10,000 EVs in Germany since 2019.
The Mercedes-Benz EQC was pipped to be one of the best EVs to come out in Europe for a long time. However, sales figures from Germany suggest that the vehicle has been a disaster for the automaker. As per data published by the Federal Motor Transport Authority in Germany, the EQC only sold 276 units in 2023. In 2019, the car reportedly sold only 397 units, suggesting that the situation is pretty dire.
This comes as Mercedes-Benz has previously mentioned that it will produce 50,000 units of the EQC, although the plans may change given the current lack of demand.
Dealerships across Germany are echoing the same sentiment with some suggesting that sales of the EQC have been a "catastrophe". This comes as a bit of a surprise given that the EV market hasn't slowed down too much despite the COVID-19 pandemic accompanied by the lockdowns and restrictions that were imposed.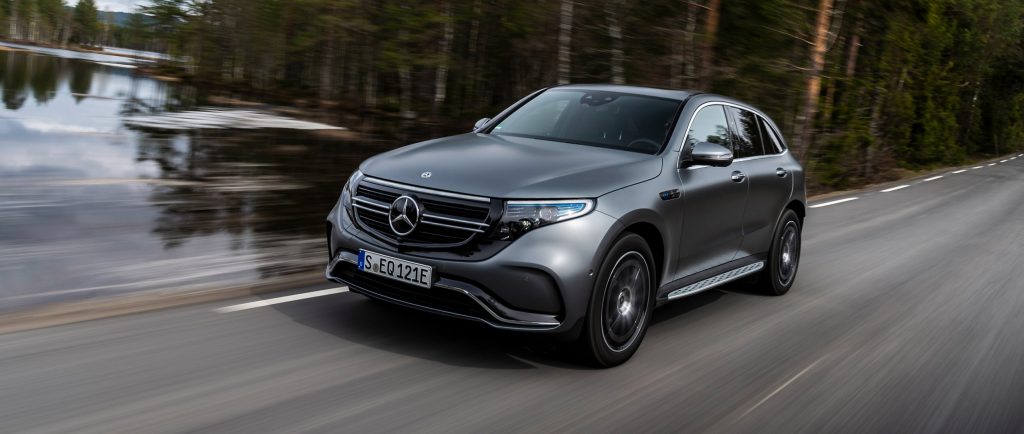 The EQC did show promise during launch, particularly for being a powerful crossover EV with excellent interiors and a sleek look. Although the market has clearly given its answer at this point.
The lack of sales doesn't mean that the EV business has been hurt in Germany either. For example, tesla managed to sell 8,700 units of the Model 3 EV in Germany last year. The Audi e-Tron has also sold comparatively well in Germany. Since the EQC's sales figures have been down since 2019, it's safe to say that this is going to be one of the biggest concerns for Mercedes-Benz.
Companies like Tesla managed to surge in popularity during the past few months, although the company is currently clearing out inventories by offering discounts of up to $5,000 on its EVs. The Mercedes-Benz EQC was expected to arrive on American shores by the end of 2020, but its launch has now been pushed to 2021.
Via: Teslarati