Polestar has added new variants to the Polestar 2 lineup with improved range and a lower price tag, taking the lineup of cars to three. 
While pricing for the European variants was announced, Polestar said it would reveal U.S. prices in the next few weeks.
The standard dual-motor version of the Polestar 2 has been available in global markets since late last year.
Polestar has previously collaborated with multiple industry names, including Koenigsegg and ChargePoint. The company has now announced new variants for its Polestar 2 EV, its first all-electric automobile. Among the notable additions to the Polestar 2 lineup are long-range and lower-priced models.
Although there are some changes in terms of performance and battery, the design of the Polestar 2 remains unchanged. Among the new additions is a single-motor model of the automobile, which will also offer a range of approximately 260 miles. This is significant because the dual-motor variant currently available only runs for 233 miles based on the EPA's estimates.
"Exterior and interior design is largely indistinguishable between the three models, making each version of Polestar 2 just as attractive and enjoyable as the next. These minimum specs include 19-inch wheels, signature LED light designs front and rear, and drag-reducing frameless mirrors," the manufacturer said in a release.
Polestar went on to say that the EV will have "an 8-speaker high performance stereo, front- and rear parking sensors, and a rear backup camera."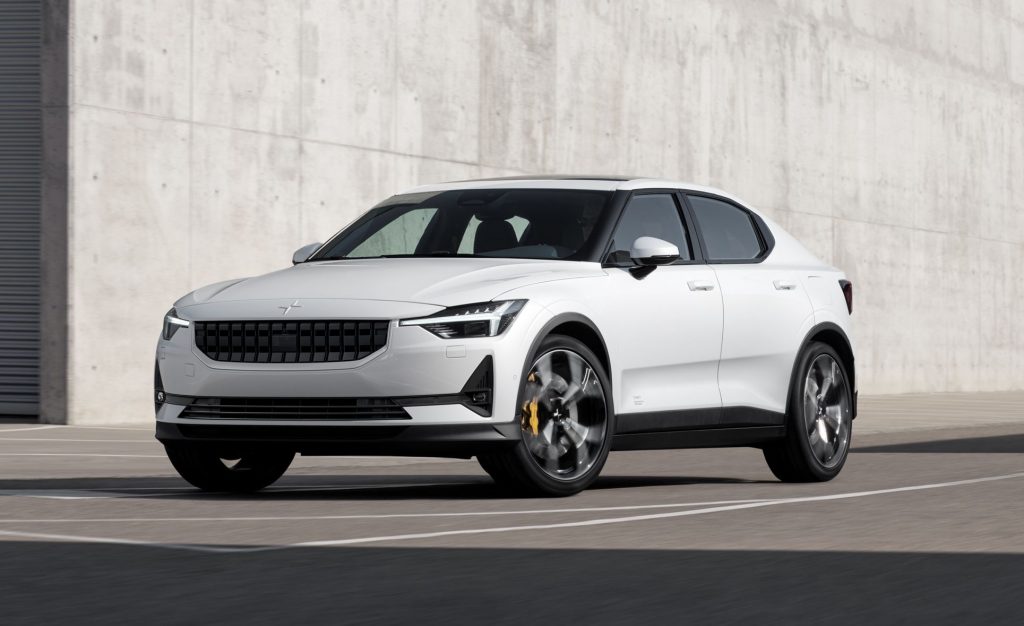 Elaborating on the features within the Polestar 2, the automaker said that it would retain the 78 kWh battery of the dual-motor version. Further, the addition of Polestar's Plus Pack will see a further increase in range thanks to the inclusion of a heat pump. On the performance side of things, the Polestar 2 will see an upgrade from 204 hp to 231 hp.
"The new heat pump reduces the need to rely on valuable battery charge in order to heat the interior of the Polestar 2, enabling further overall driving range. It captures ambient heat and residual thermal energy from the drivetrain in order to reduce the climate draw on the battery by as much as 50%," the manufacturer said about the heat pump.
Polestar hasn't mentioned the North American pricing for the EV's new variants, though the European prices were updated. Given that the Polestar 2 starts from $60,000 in the U.S., one can expect the single-motor version to be slightly cheaper.
Source: Polestar