ChargePoint has announced a new partnership with EV maker Polestar which will see the launch of a new app exclusively for the Polestar 2 EV.
This app will help customers locate DC fast-charging stations on the ChargePoint network while also allowing users to pay for charging sessions within the car infotainment system.
ChargePoint said that customers of the Polestar 2 will also have the option to buy the ChargePoint Home Flex charger along with the EV.
EV maker Polestar has teamed up with EV charging network ChargePoint to offer Polestar 2 owners comprehensive access to charging locations and other relevant data via an in-car app. This app will be the first collaboration between the two companies, ChargePoint said in a press release.
The company further said that the new app will be available right within the Polestar 2 infotainment system. This app will help locate nearby DC fast charging or standard charging stations, while also letting you pay for the charging session via the app.
This partnership will give owners of the Polestar 2 instant access to 100,000 charging stations run by ChargePoint. Additionally, users will also see public charging spots on this app which is made possible due to the roaming agreements signed with other charging networks in North America.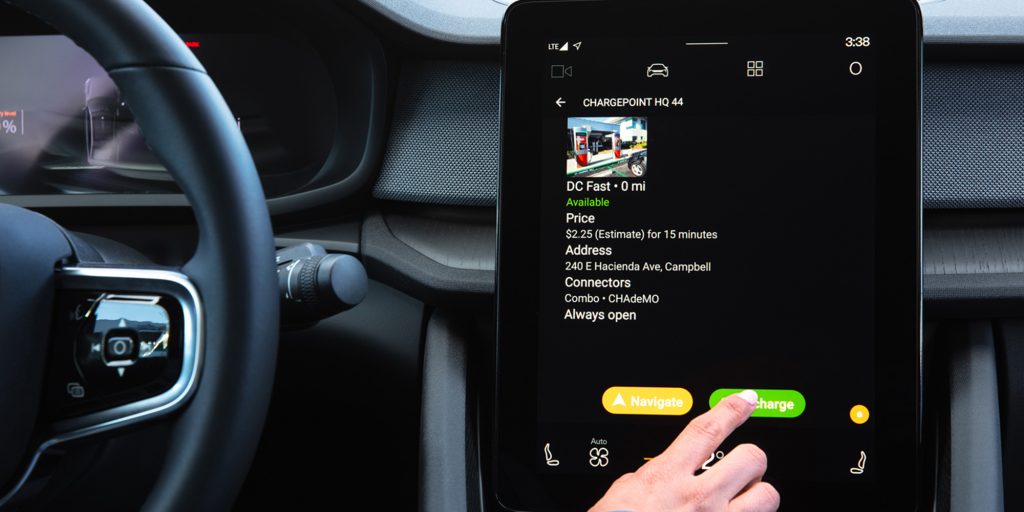 The company further mentioned that customers of the new Polestar 2 EV would have the chance to get the ChargePoint Home Flex charger alongside. ChargePoint goes on to say that the home charger will be installed at your home even before the Polestar 2 is delivered.
In mid-2020, Polestar said that it would expand its retail presence in the U.S. by setting up retail outlets, also known as "Polestar Spaces," in Boston, Denver, Texas, Washington DC, and Florida in early 2021. However, those plans have now shifted to the latter half of 2021.
The Polestar 2 starts at $59,900 and comes with a 75.0-kWh battery pack. However, the expected range of 233 miles leaves a lot to be desired. The company also plans to launch the Polestar 3 subsequently, which will reportedly be an electric performance SUV.
Separately, Polestar joined forces with Koenigsegg for an unknown design-related collaboration last year. However, we haven't seen much of this materialize as of yet. But Polestar is certainly making significant inroads in the EV segment despite having a relatively smaller presence than brands like Tesla.
Source: ChargePoint