The Ford Escape PHEV will go into production later this year, a Ford North America representative confirmed, though no info was provided on a release date.
Ford had to delay the launch of the plug-in hybrid after battery-related fire issues were reported from Europe.
The battery issues have since been resolved, but Ford acknowledged that it is also facing trouble with "semiconductor supply allocations."
Despite announcing the Ford Escape plug-in hybrid at the 2019 New York Auto Show, Ford delayed the vehicle's arrival. In August last year, the launch of the vehicle's European version, the Kuga PHEV was halted due to a fire risk with the battery.
---
---
Although those concerns have now been quelled in Europe, Ford is faced with the issue of "semiconductor supply allocations" for the U.S.-bound Escape PHEV, as per a new report.
Speaking to the Motor1, Communications Manager at Ford North America Product, Mike Levine said that the Escape PHEV would go into production later this year. However, Ford offered no specific word on availability. If the PHEV goes into production by the end of 2021, deliveries could begin in early 2022.
In terms of hardware, the Ford Escape PHEV comes with a 155-kilowatt (209-horsepower) powertrain that can run for up to 37 miles using a 14.4 kWh battery unit. Ford had previously clarified that the hybrid powertrain would be offered on all options except the S and SE Sport variants.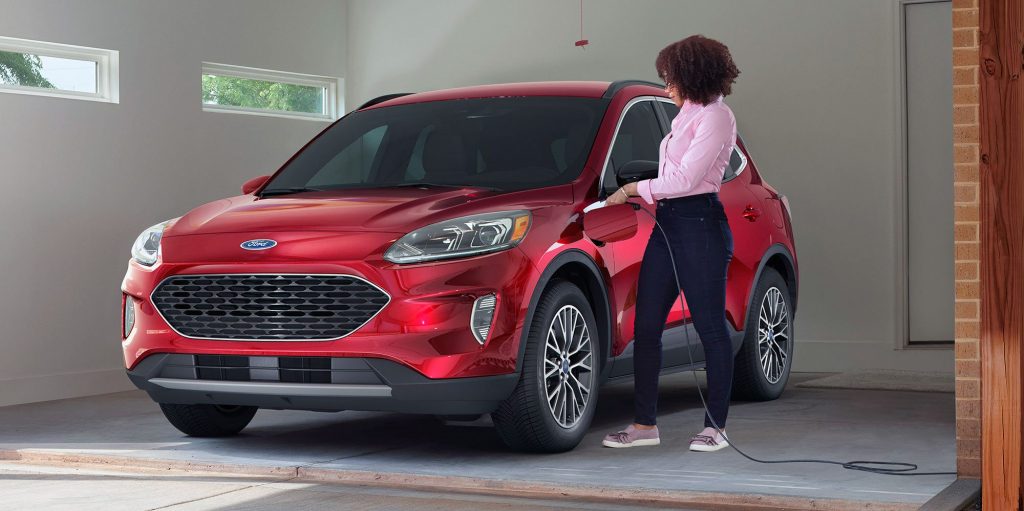 The vehicle generated a lot of interest due to its attractive starting price of $33,040. It's currently unclear if Ford will maintain that price tag when the Escape eventually makes it to dealerships across North America.
Ford is currently replacing the battery on the Kuga PHEV for customers who purchased the vehicle before the battery issue's discovery. Meanwhile, the company has also clarified that Kuga PHEVs have returned to production since December 2020 "with no issue" reported since then.
While Ford has minimal competition in this particular genre of automobiles, 2021 and 2022 are likely to be the busiest years for new EV and PHEV launches.
What do you think about the Ford Escape PHEV and its prospects?
Via: Motor1