Xpeng Motors' "Tesla clone" the P7 will reportedly hit Chinese markets on the 27th of April.
The company also announced that the vehicle will offer Level 3 autonomy using NVIDIA technology consisting of 13 autonomous driving cameras among a wide range of other sensors.
The P7 will compete directly with the Tesla Model 3 which broke cover in China earlier this year.
The Xpeng P7 electric sedan will officially hit the markets on April 27, the company mentioned today. Further, the P7 will include a brand new technology that will offer Level 3 autonomy powered by NVIDIA technology which can reportedly be used for valet parking and even in the highways or streets.
---
---
The company has previously mentioned that the P7 will come with 12 ultrasonic sensors, one in-car camera, 5 radars, and 13 autonomous-driving cameras.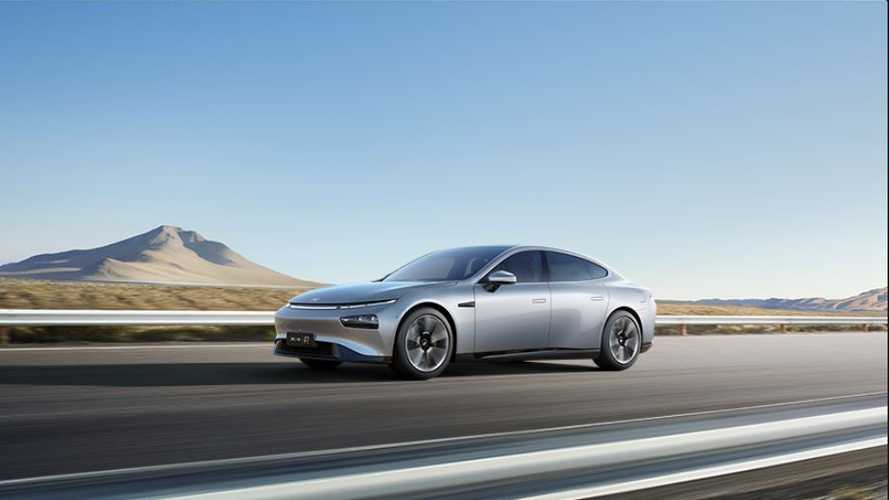 Xpeng said the following in an official statement:
"The smart electric sedan will bring several autonomous driving feature-firsts to Chinese customers, including Level 3-ready full-scenario autonomous driving functions for highways, urban roads, and valet parking."
Based out of Guangzhou, Xpeng has offices around the world including San Diego, Silicon Valley, Shanghai, and Beijing. As per efficiency testing conducted in China, the Xpeng P7 can run for 435 miles as per NEDC, thus beating tesla's range of 414 miles.
Xpeng doesn't outright mimic tesla, but some of its features have drawn criticism globally. The company's built-in autopilot system is known as XPilot. The similarities were not lost on tesla, as the company sued one of its former engineers in 2019 for allegedly stealing the Autopilot source code and taking it to Xpeng.
Xpeng's first vehicle was the late 2018 SUV, the G3. The company currently has permits to test its vehicles within the U.S., including in California. However, the automaker has specified that it will focus on selling vehicles in China.
What makes the P7 a more attractive option in China as compared to the tesla model 3 is the fact that it's significantly cheaper. This Tesla clone costs 240,000 CNY (,929) for the entry level variant while the top-end variant will cost 370,000 CNY or ,307.
Source: Xpeng
Via: Electrek