The Tesla Model Y is an electronic vehicle that was first introduced in 2019 and sold in 2022. It is based on the Tesla Model 3 platform sharing roughly 75% of its components. There are currently two versions of this model namely the 2020 and 2021 models. Both are excellent models however the newer version has several improvements.
Tip: If you are looking to purchase a Model Y, you can get 1,000 miles of free Supercharging credit by using our referral code. Use this link to get the referral credit.
Tesla Model Y 2020 vs Tesla Model Y 2021
At first glance you won't be able to distinguish both versions as they pretty much look the same however upon closer inspection you will get to see where what's different in the new model. Here are the key differences between the 2020 Tesla Model Y and 2021 Tesla Model Y EVs.
Hood
As for the frunk, the difference between both versions is that the 2020 hood dips down while the 2021 hood is fixed and sits flush.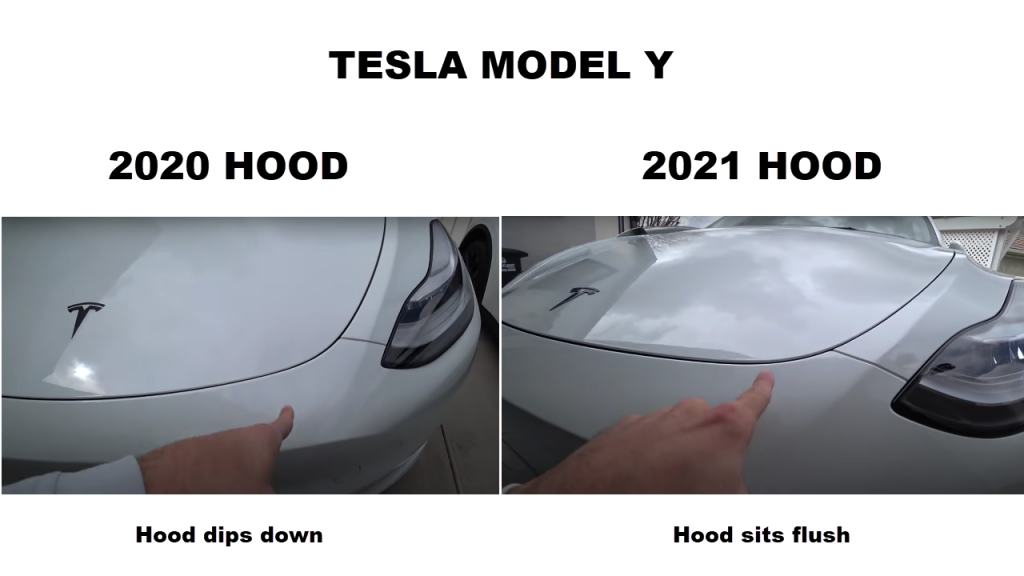 Headlight
The car headlight allows the driver to see the road more clearly in poor lighting conditions. The 2020 version uses a matrix headlight while the 2021 version is slightly tinted.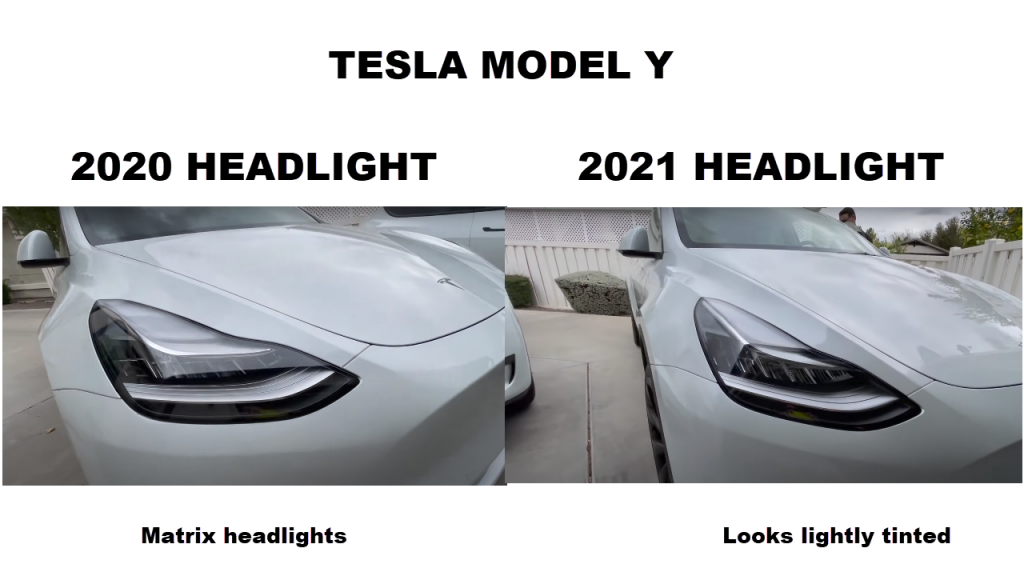 Window
The car window has been improved in the 2021 version which allows it to minimize road noise in the cabin. The 2020 version uses a single pane while the 2021 version uses a dual pane configuration.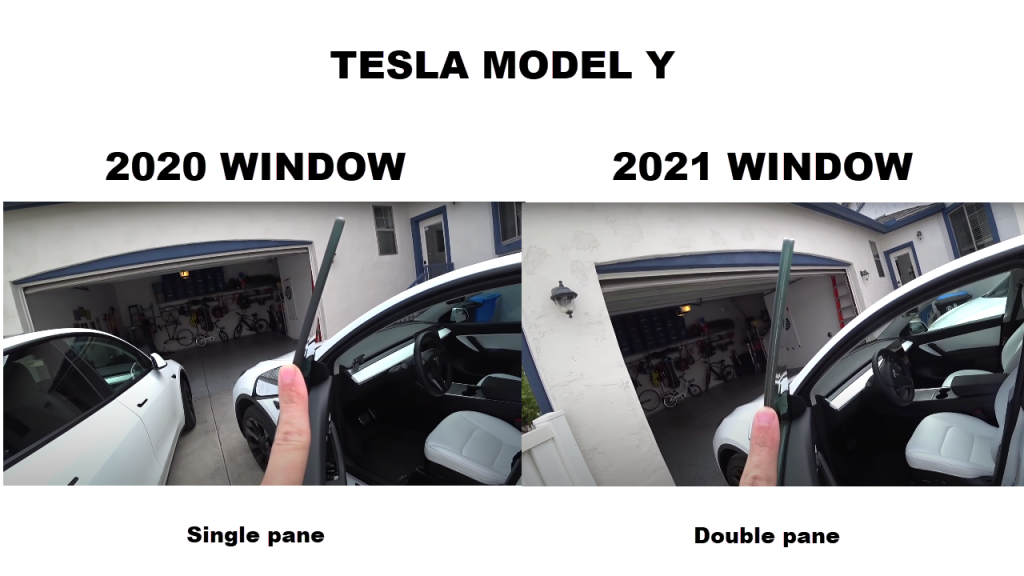 Wiper
The wiper removes liquid or debris from the car's front window. The 2020 version has a single nozzle spray while the 2021 version has a dual nozzle spray.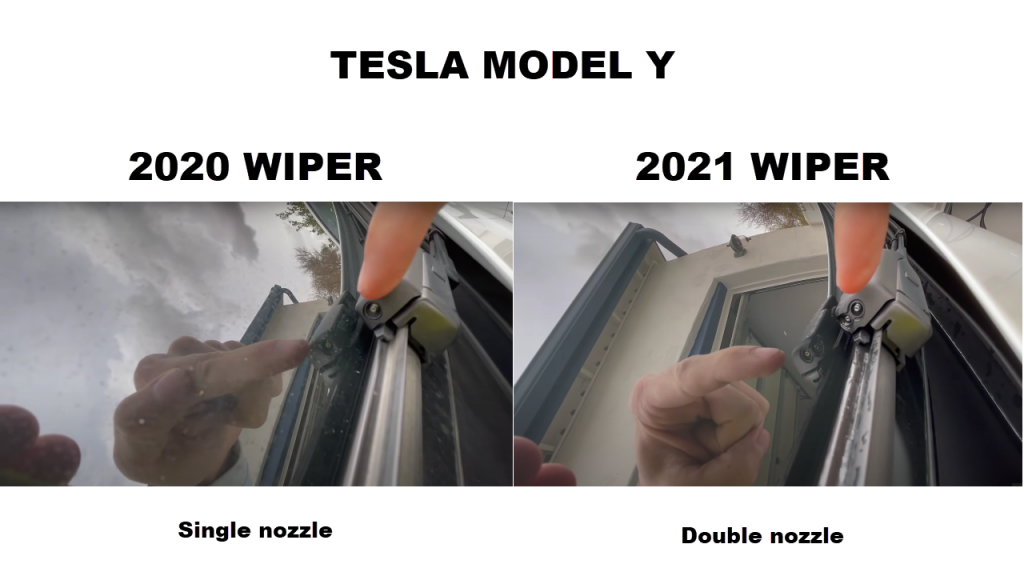 Door
The internal door finish of the 2020 model uses piano black finish while the 2021 version uses a matte black finish.
Center Console
The 2020 center console uses a leather and plastic material while the 2021 version uses a leather material.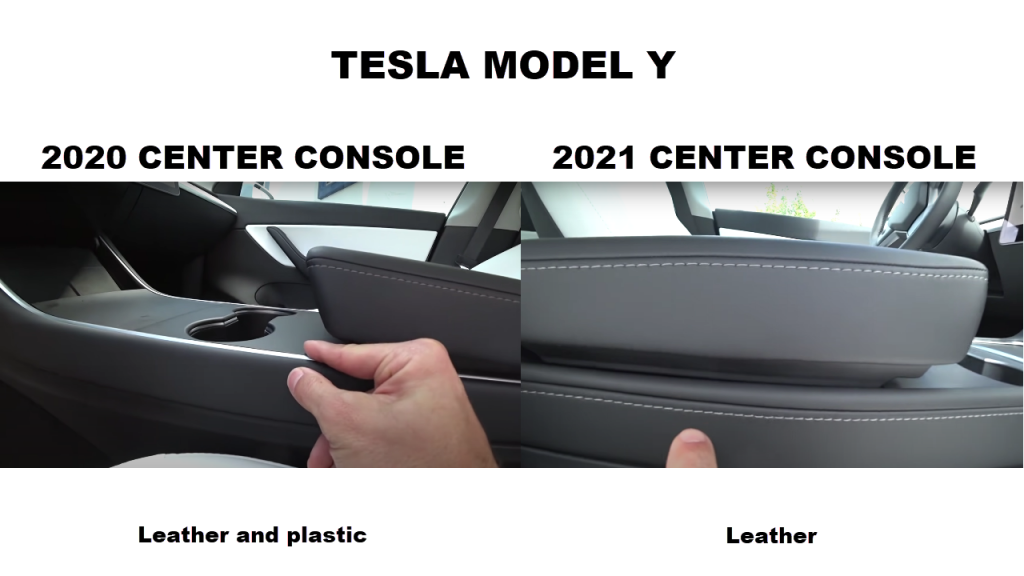 Paint
The 2020 external car paint is usually uneven while the 2021 version is perfectly even.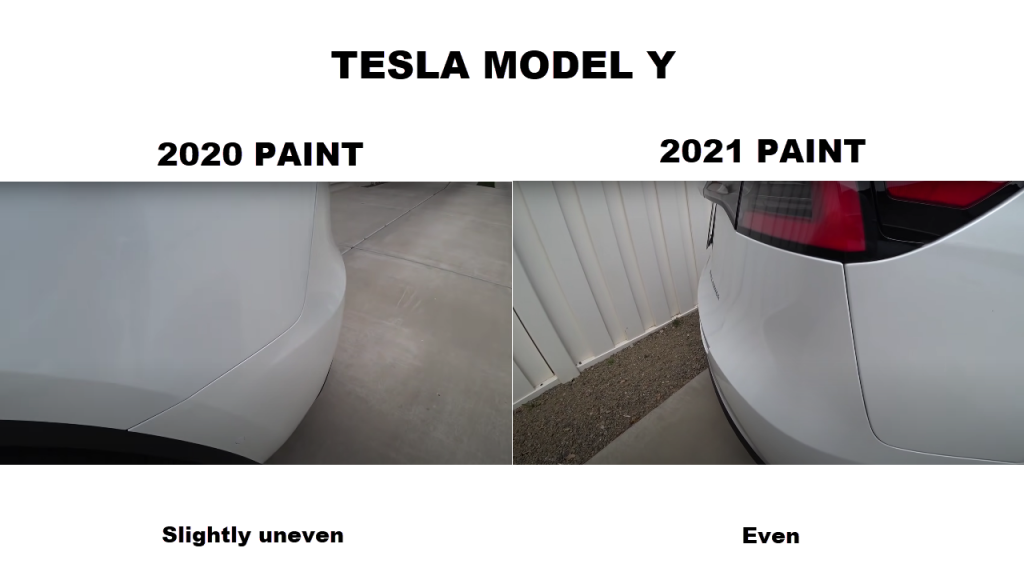 Seat button
The 2020 seat button is plain black while the 2021 model has silver accents.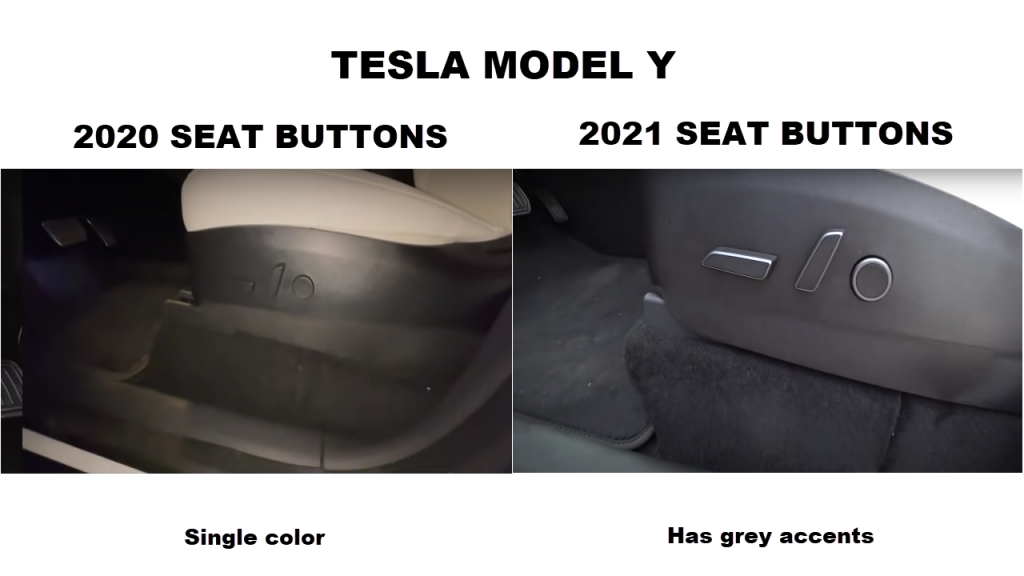 Trunk
Both the 2020 and 2021 versions have similar trunk designs with almost the same cargo floor.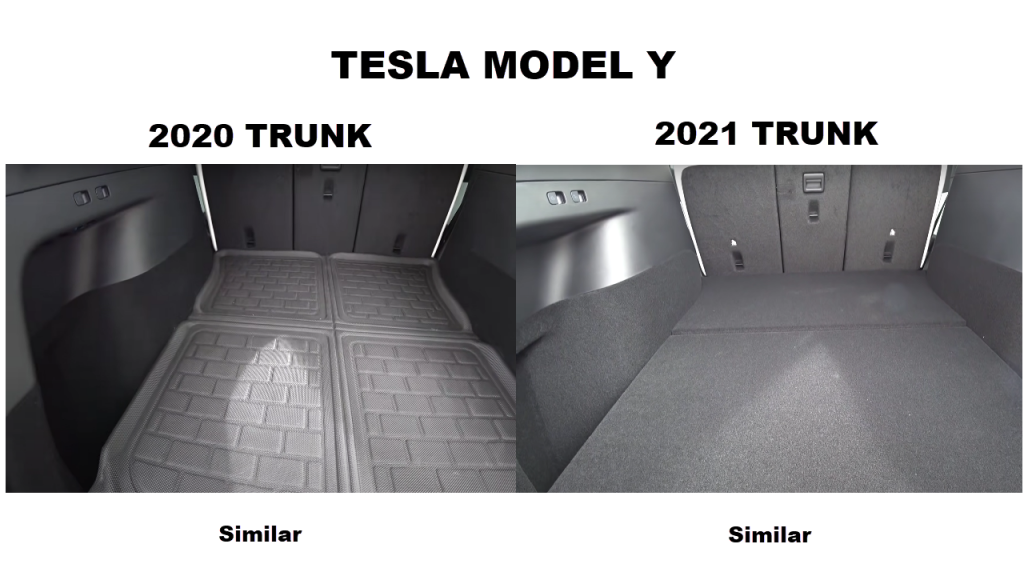 The Tesla Model Y 2020 version has several outstanding features including a snappy acceleration speed, long driving range, roomy interior, and advanced safety features just to name a few. The Tesla Model Y 2021 improves on this by adding additional cargo space, an optional third row of seats, as well as SUV styling. Car experts will definitely agree that either versions are quite good models. The long range 2020 Model Y is priced starting at US$47,000 while the 2021 Tesla Model Y price starts at US$39,990 for the standard range.
Tesla Model Y 2021 Specs:
Start of production: January, 2021 year
Powertrain Architecture: Electric Vehicle
Body type: SUV, Crossover
Seats: 5-7
Doors: 5
Fuel Type: Electricity
Acceleration: 0 – 60 mph 5.3 sec
Maximum speed: 217 km/h 134.84 mph
Tesla Model Y 2020 Specs:
Brand: Tesla
Model: Model Y
Generation: Model Y
Modification : Performance (462 Hp) AWD
Start of production: March, 2020 year
Powertrain Architecture: Electric Vehicle
Body type: SUV, Crossover
Seats: 5
Doors: 5
Fuel Type: Electricity
Maximum speed: 249 km/h
Also read:
Tip: If you are looking to purchase a Model Y, you can get 1,000 miles of free Supercharging credit by using our referral code. Use this link to get the referral credit.

[ajax_load_more single_post="true" pause_override="true" single_post_target=".inside-article" post_type="post" scroll_distance="-200" single_post_taxonomy="post_tag" single_post_order="previous"]