As per a new report, the Volkswagen ID.6 variants meant for China will likely be equipped with an 84.8 kWh battery underneath.
This would offer a real-world range of nearly 250 miles, although the NEDC states it can run for up to 365 miles.
There's no word on the ID.6's availability for American markets, although the fact that VW recently released the ID.4 crossover in the region makes this an unlikely scenario.
The China-bound Volkswagen ID.6 variants, namely the ID.6 CROZZ and the ID.6 X, are expected to be unveiled at the Shanghai Auto Show scheduled for April 17, 2021. It's currently unclear if these versions will eventually arrive in the U.S., but the idea cannot be ruled out yet.
The ID.6 CROZZ will be produced under FAW-Volkswagen whereas the ID.6 X will come out from SAIC Volkswagen as per reports. We are now coming across some new information on the battery used by the ID.6 CROZZ and most likely the ID.6 X, courtesy of popular Twitter source Moneyball (@DKurac).
Citing the Chinese Ministry of Industry and Information Technology, otherwise known as MIIT, Moneyball said that the ID.6 CROZZ will be sporting an 84.8 kWh battery underneath. It is further revealed that the lithium-ion NCM cells required for the battery will be sourced from CATL.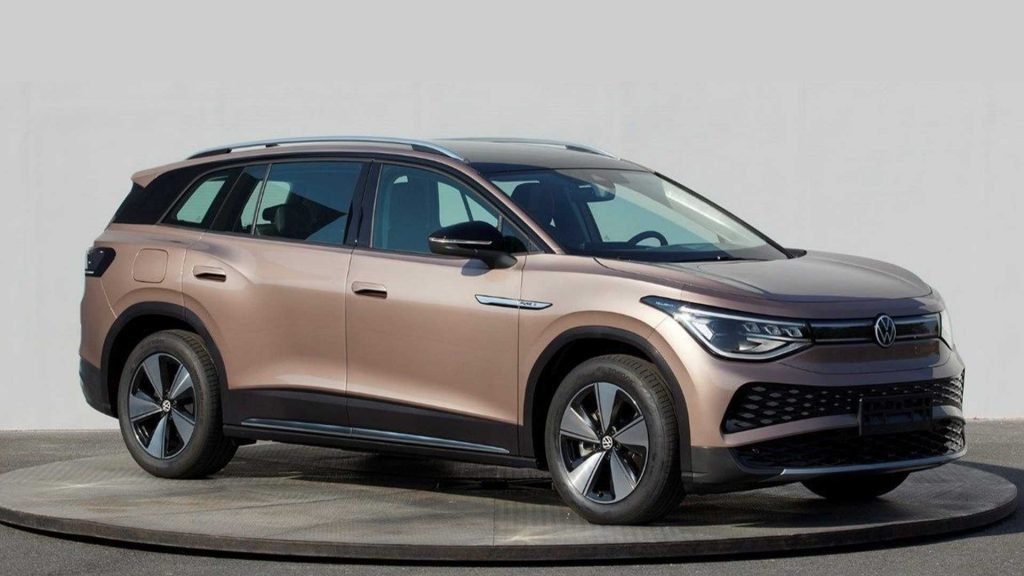 So what does the range look like for a battery of this size? The NEDC range rating is around 588 kilometers (365 miles) which may seem like a little too much for an EV of this size, though it should be decent if it can run for at least 250 miles. While this is the Chinese version of the ID.6, it's unknown if VW will have battery upgrade options for the ID.6 in Europe or other markets.
Though there's no confirmation from Volkswagen on this electric crossover/SUV launching in the U.S., recent reports have said that this idea is conceivable. However, given that the American auto sector recently saw the introduction of the VW ID.4 crossover, it would be a big surprise if the ID.6 made it to the region.
The ID.6 CROZZ and the ID.6 X will be built on the MEB platform, while the latter will also have a top speed of 100 mph while generating 310 Nm of torque.
Would you like to see the ID.6 variants Stateside? Let us know in the comments below.
Source: Moneyball
Via: InsideEVs