A new video posted by hacker 'green' shows how the driver monitoring feature works on a Tesla with the help of the onboard cabin camera.
Though this camera isn't activated on all Teslas, the company last year sought permission to record people for future "safety features and enhancements."
The video also shows that the system can be tricked with a photo of a person in the driver's seat.
A video posted by renowned Tesla hacker 'green' on YouTube shows Tesla's driver monitoring system in action. The video demonstrates how the cabin-facing cameras on Tesla EVs can detect the driver's attention, including eye movement, which can be helpful to detect when the driver's eyes are off the road.
Tesla EVs have used cabin-facing cameras for a while now, though it wasn't activated by the manufacturer as of yet. And many felt that the feature might not be widely available for a while as Tesla CEO Elon Musk had dismissed the idea of monitoring drivers through the cabin camera.
Instead, Musk said that the cameras would be used for its upcoming Robotaxi network, which will use self-driving cars. The idea here is to stop passengers or onlookers from vandalizing Teslas when used as driverless taxis.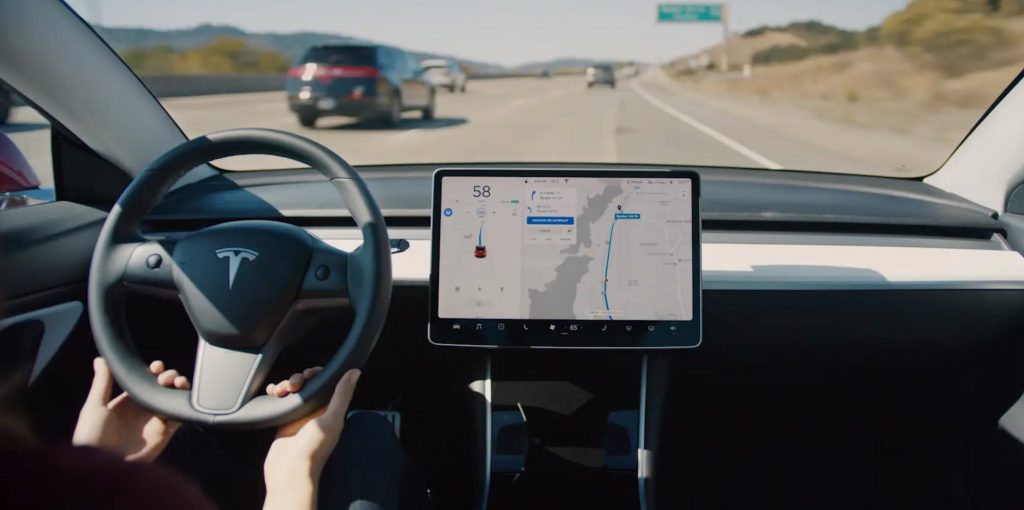 However, this changed last year when Tesla activated the camera on its EVs for the first time while requesting people to allow recording pictures and videos to implement "safety features and enhancements in the future." Fortunately, this was an opt-in feature, meaning that only those who volunteered were recorded.
The hacker's video shows how this has possibly evolved into an AI driver monitoring system that can detect where your eyes are with some precision. However, it's not foolproof, as the video below demonstrates:
This 12-minute video shows the hacker testing out the AI driver monitoring system with the view from the cabin camera as the overlay. This no doubt raises a handful of privacy-related questions. But it's worth repeating that this feature is not activated on all Teslas, just on the ones where customers have agreed to be monitored.
We've stumbled upon reports of Tesla removing some people from the FSD beta program after discovering that drivers weren't paying attention to the road while using it. It is now clear that the determination was made using the aforementioned AI-camera system.
Similarly, General Motors offers Supercruise with its vehicles and EVs to monitor the driver whilst accessing auto or driver-assist features. However, Tesla hasn't expressed intentions to blend the cabin camera with the Autopilot in any form. 
Via: InsideEVs