Ford has officially revealed the EPA mileage figures for the Mustang Mach-E with the extended range version successfully reaching the 300 miles mark.
Meanwhile, the entry-level model of the Mustang Mach-E was certified to run for around 210 miles on a single charge.
Ford is expected to offer a bunch of autonomous features with the Mustang Mach-E while the company is expected to commence deliveries by December.
With Ford expected to begin deliveries of the Mustang Mach-E next month, there have been some concerns on the overall range it will offer. Ford has now announced that the Mustang Mach-E has touched the 300 miles landmark as per the EPA's standards. This is something that the company was previously aiming for.
To be specific, the 300 miles of range only applies to the extended-range rear-wheel-drive version of the Ford Mustang Mach-E. Separately, the Mach-E extended-range all-wheel-drive version was shown to offer a range of 270 miles on a single charge. The two entry-level models, known as the standard-range RWD and standard-range AWD variants will reportedly offer 230 and 211 miles of range, respectively.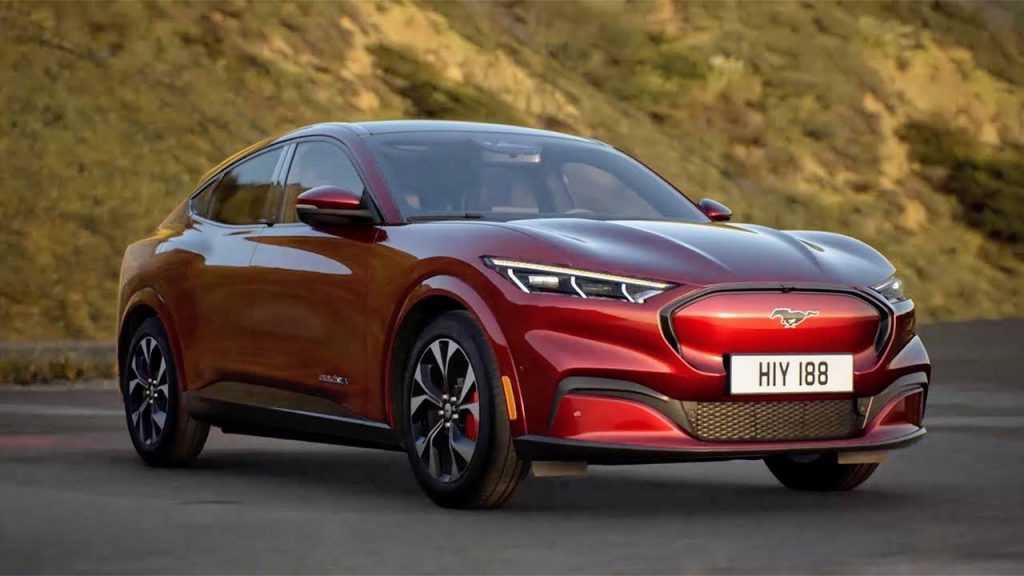 The more expensive California Route 1 variant of the Mustang Mach-E is yet to be certified by the EPA, so its range is currently not known. However, going by the range offered by other top-tier versions, the company is optimistic about the vehicle offering a decent EPA rating.
Ford teased the arrival of the Mustang Mach-E several months ago, while the earliest customers are expected to receive their vehicle starting December. In the meanwhile, the company has shown off new features pertaining to the Mach-E's autonomous driving abilities. Ford has put in a lot of work with regard to autonomous features by using the Tesla Autopilot as a benchmark.
It's still fully unclear what the Mustang Mach-E will be capable of after a few months. The company has previously mentioned that the EV is designed to receive over-the-air or OTA updates much like Tesla automobiles.
What do you make of the Mustang Mach-E?
Via: Car and Driver