The Tesla Cybertruck will make its debut on display at the Petersen Automotive Museum in Los Angeles between June 20 to June 27.
The museum recently opened after California eased some restrictions on public places including museums.
The futuristic pickup truck by Tesla is not expected to reach customers' hands until the end of 2021, with the company only recently acquiring the land for the Cybetruck Gigafactory.
Although the Tesla Cybertruck was announced and shown off in November 2019, it hasn't been spotted too many times barring a few leaks on social media as well as the reports and television segments with Elon Musk such as his recent appearance on CNBC's Jay Leno's Garage.
Well, fans of the Cybertruck in Los Angeles will be able to catch the Cybertruck in person as it is currently in the Petersen Automotive Museum in Los Angeles. The museum has recently reopened after being shut for several weeks.
The exhibit will be up from June 20 – 27, so there's not a lot of time left. The museum also contains a Model S prototype as well as the tesla Roadster, so their partnership with Tesla goes way back. The Petersen Automotive Museum consists of over 300 vehicles along with 25 galleries, and 100,000 sqft of exhibits.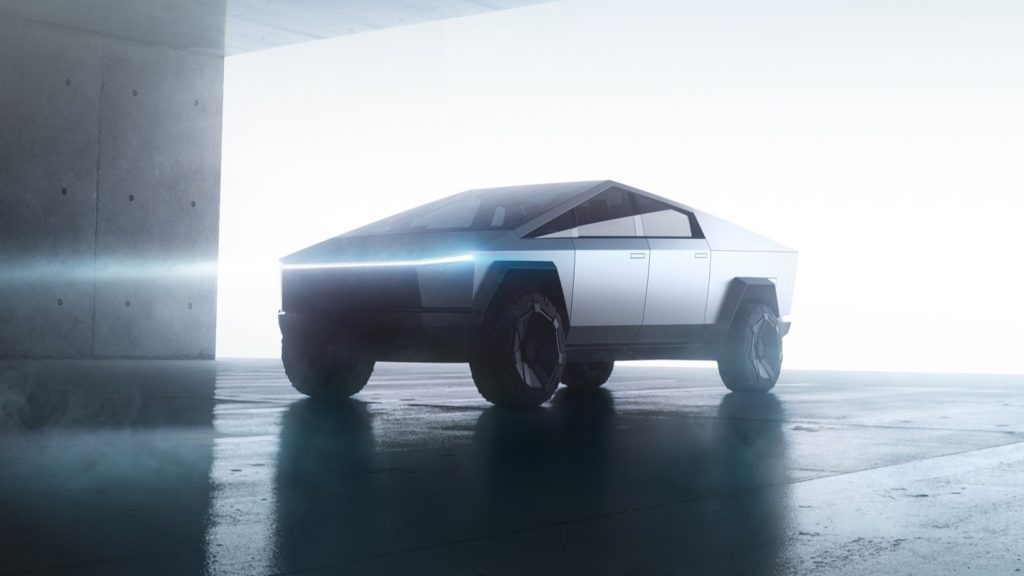 "Tesla has been a trailblazer in the widespread acceptance of electric vehicles since introducing the Model S prototype. The cybertruck paves the way for the utility vehicle of the future, and we can't wait to display it proudly in our lobby, as we reopen to the public," Executive Director at Petersen, Terry L. Karges said.
Reports have mentioned that the Tesla Cybertruck will be ready to hit the markets by the end of 2021. However, the company is currently focused on ramping up the production capacity of the Model Y.
It was recently reported that Tesla has finalized Austin, Texas as the location for its upcoming factory, otherwise known as the Cybertruck Gigafactory. However, it was also learned that Tesla will prioritize the production of the Model Y in this factory to meet demand.
Source: Petersen.org