Tesla's much-awaited Model S update, also known as the 'Palladium' refresh has been spotted while testing at the company's assembly unit in Fremont, California.
Though there's no specific timeline for the release of the new Model S, it's likely to arrive before the end of 2021.
Other rumors have suggested that Tesla is also looking to bring a refreshed variant of the Model X electric SUV.
There were reports of Tesla looking to revamp the Model S and Model X lineup sometime in 2019. Though that didn't materialize, we continued to stumble upon reports of the company looking to refresh its premium EVs in 2023. Well, it now seems like we're closer than ever to the unveiling of the latest version of the Model S performance-oriented EV.
Known internally as the Model S "Palladium" refresh, this EV was spotted going through its paces at the manufacturer's test track at the Fremont, California assembly unit. While Tesla hasn't officially confirmed or denied this, it's safe to say we will learn more about the Model S Palladium refresh over the coming days. It is said that the refresh of the Model S and Model X was delayed as Tesla prioritized production of the Model 3, which continues to be its most popular EV.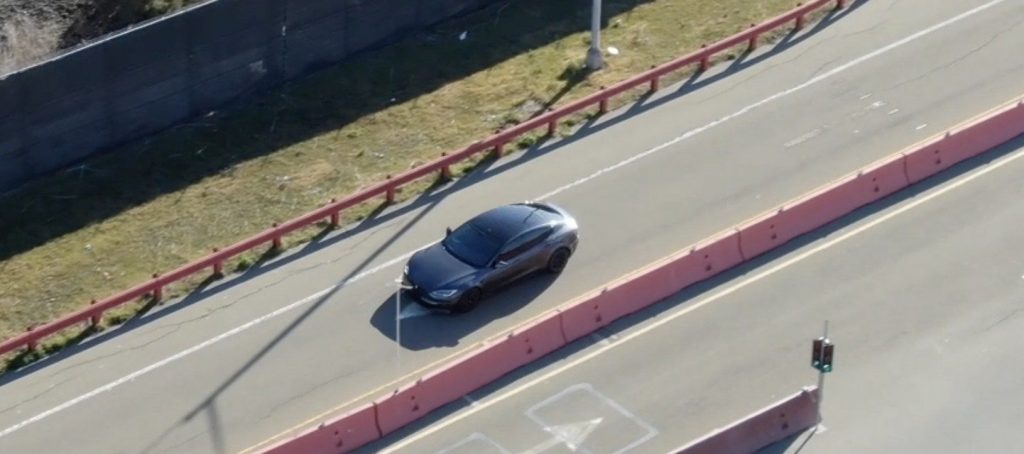 It's worth pointing out that Tesla recently made some changes to the Chinese version of the Model Y and Model 3, with their U.S. counterparts expected to reflect the changes soon. It's clear that the company has put some of its other projects on the back burner so as to focus on the current market situation, which appears to be a prudent move.
In addition to the aforementioned refresh of the Model S and possibly the Model X, Tesla will also look to enhance development on the Cybertruck electric pickup which has already generated quite a lot of interest in the marketplace based on its robust feature set.
Currently, Tesla is believed to be making some changes to the Cybertruck design, with the company saying in November last year that it will reveal a revised design for the pickup truck soon.
As for the Model S Palladium refresh, it's should be ready to hit the streets before the end of 2021. What do you make of the rumored refresh of the Tesla performance sedan?
Via: Electrek