Tesla has brought back the Model 3 Long Range RWD for the Chinese markets.
This is the second made-in-china Tesla to come out of Gigafactory Shanghai.
Tesla had previously mentioned that it will only produce low-tier cars in China while its high-end automobiles will be assembled at the Fremont, California unit.
Recent documents published with the China Ministry of Industry revealed that tesla was looking to bring back the now discontinued Model 3 Long Range with RWD or rear-wheel-drive. Well, it seems like the old model 3 LRRWD is finally back as the Chinese version of the online tesla configurator has started listing this particular variant as a "China-made model selection".
---
---
This seems to corroborate previous reports that the Model 3 LRRWD revival in China will be handled by tesla's Shanghai Gigafactory. For those unaware, The Model 3 LRRWD was an early model that tesla later discontinued as it only offered the long-range battery pack in a dual-motor all-wheel-drive or AWD setup. A recent report mentioned that Tesla's LRRWD cars could get the autopilot feature with an update in the near future.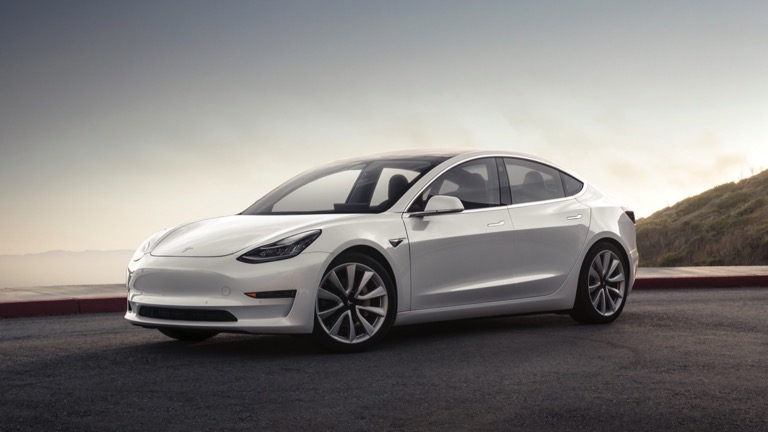 The listing says the car offers a range of 668 km (415 miles) as per the New European Driving Cycle (NEDC). However, this has proven to be unreliable in the past, especially in comparison with the EPA's mileage/range rating. For reference, the original tesla Model 3 Long Range RWD was listed with a rating of 675 km by the NEDC. But when the EPA conducted its own tests, the rating was shown to be 325 miles (523 km).
Going by this metric, it's safe to assume that the Model 3 LRRWD units churning out of Gigafactory Shanghai will offer a similar or perhaps slightly better range than the original model. tesla CEO Elon Musk had previously mentioned that the company's top-end cars will still be manufactured in Tesla's Fremont, California factory while China will only produce entry-level tesla cars such as the one that's just been launched in the region.
Prior to this, the only Chinese made tesla was the Model 3 Standard Range RWD. So the addition of a new alternative should see Tesla's sales grow further in the region.
Via: Electrek