It appears the plea from the original 66 Tesla owners back in 2017 has worked. Tesla has finally made its way to Iceland and even has a Supercharger location and service center up and running at the moment.
Previously, electric cars did not have much success in Iceland, it is especially weird for such an environmental friendly country with abundant of energy resources to ignore the green energy car market, much like neighboring Nordic countries have. 
Then in 2018, Elon Musk assured the people of Iceland that Tesla will make their way.
Then this past autumn, tesla officially entered the Icelandic market. tesla opened both a store and a service center in September 2019.
In December 2019, the first tesla Supercharger arrived in the capital Reykjavik, with now officially four others planned. The four superchargers coming soon will be opened along Ringvägen which runs around the entire island. The famous 1,333 kilometer route is a popular driving distance for anyone wanting to experience the whole of Iceland.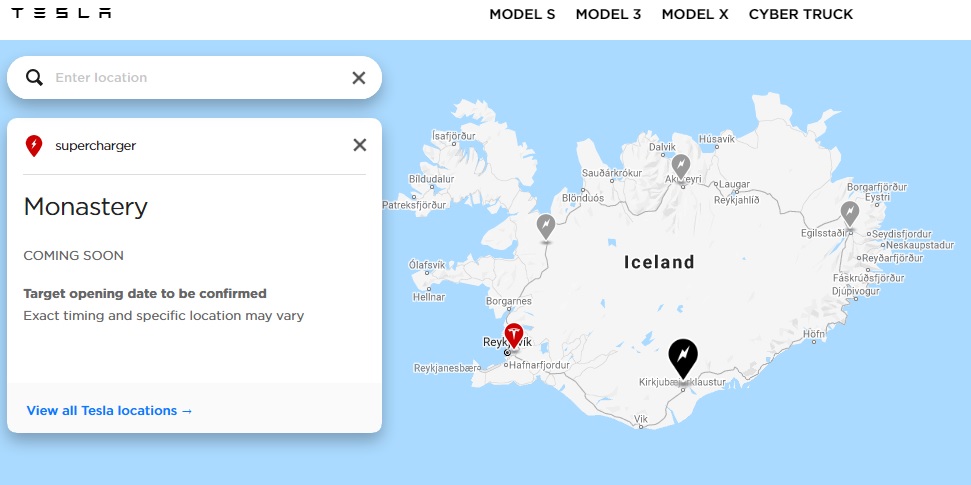 Tesla Sales in Iceland
When the Icelandic Transport Authority Samgöngustofa released the data for the first quarter of the year, Tesla officially took over the top spot as the best selling car brand in the nation. In the quarter, tesla sold 420 vehicles, with Toyota coming in second with 404 sales.
The total electric car sales is also creeping up in the total auto market in Iceland, trailing diesel cars by just 13% (1032 diesel cars vs 897 electric cars in the quarter).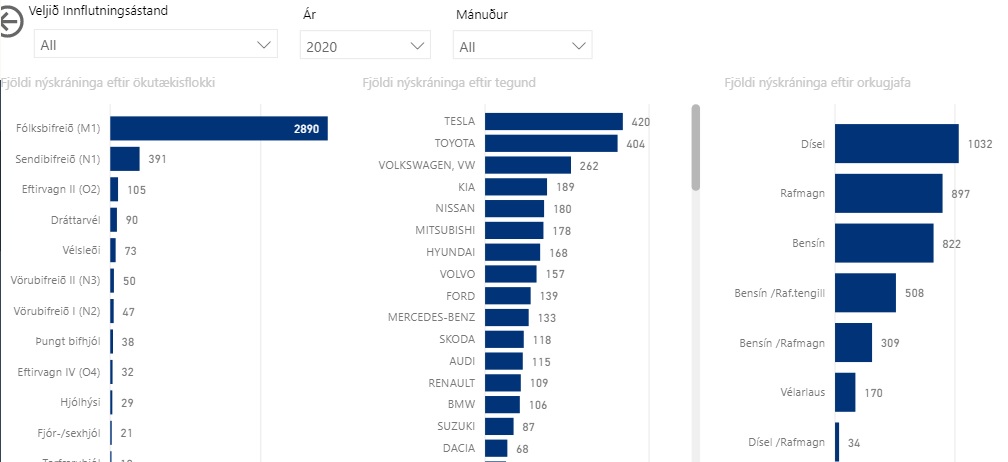 has sailed up as the best-selling car brand. From a handful of electric cars annually, the first quarter of the year has now yielded 420 tesla. This has pushed the veteran Toyota down to second place, after more than 10 years in first place.