Scooter manufacturer Segway has announced a new concept hybrid motorcycle, calling it the Apex H2.
This follows the Segway Apex electric motorcycle that was announced in 2019.
The Segway Apex H2 will apparently run on a combination of electric and hydrogen fuel cells.
Electric scooter manufacturer Segway has unveiled a new electric + hydrogen hybrid motorcycle known as the Apex H2. This follows up on the first-gen Segway Apex shown off by the manufacturer in 2019, though the motorcycle never reached markets.
The first-gen motorcycle was seen undergoing testing at the tracks in 2023, however. This new hybrid motorcycle is scheduled to arrive by 2023, and the concept is quite ambitious.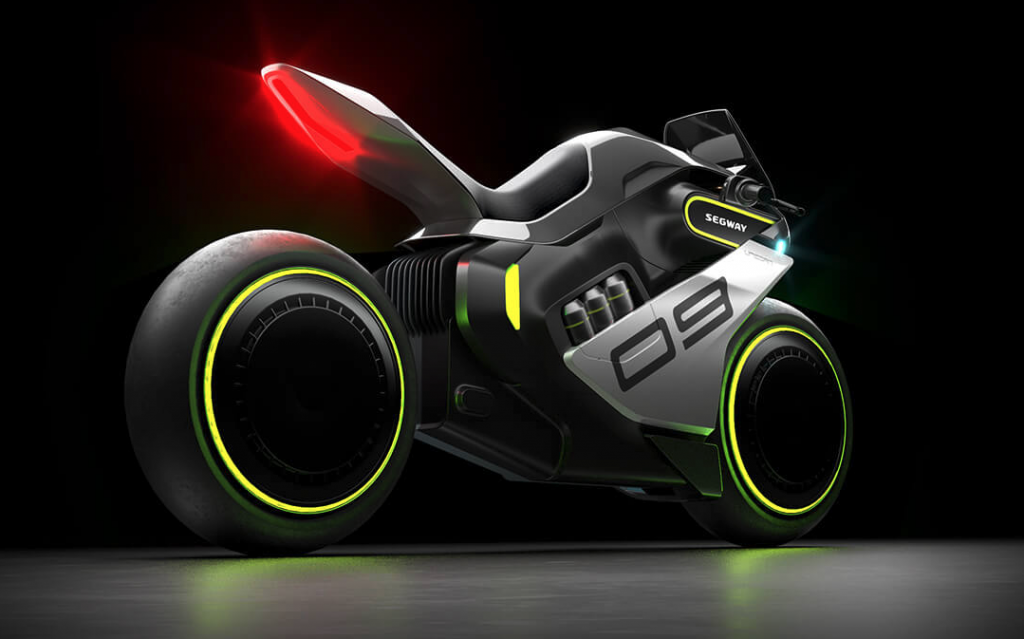 So what's new with the Apex H2? 
Well, it adds a hydrogen fuel cell to the mix to go along with a fully reworked frame for a brand-new design.
Further, the Apex H2 offers two single-sided swingarms and a suspension system that resembles the one found on the Yamaha GTS 1000 and the Morpho concept a few decades ago. 
As for the inclusion of hydrogen fuel cells, Segway's parent company Ninebot mentions that hydrogen canisters will be made exchangeable and refillable. Moroever, this system may also require refilling outlets or replacement hydrogen cartridges.
The Segway Apex H2 will reportedly generate 60 kW (80 horsepower) while touching 0-100 kmph (62 mph) in just four seconds. The top speed for the Apex H2 is said to be 93 mph. The company didn't disclose detailed information about the motorcycle's range. Though Ninebot said this motorcycle would burn one gram of hydrogen per km (0.62 miles).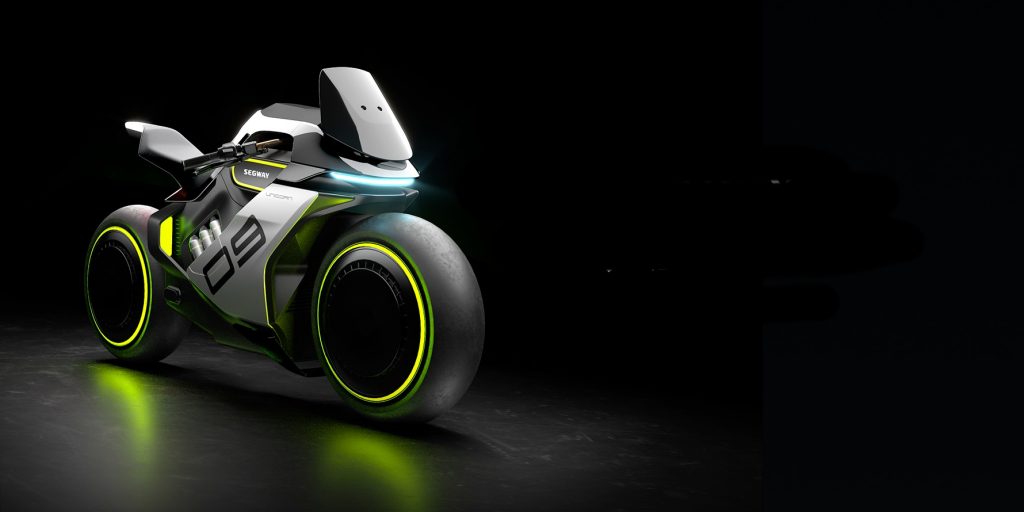 The manufacturer also said that the Apex H2 might cost 69,999 CNY ($10,700), which would make it an attractive offering in the electric motorcycle segment. 
As Segway looks for a comeback in the industry, the Apex H2 could be the vehicle that helps them get there. Although this concept does come across as too ambitious, we'll eagerly wait for more details ahead of 2023. There aren't many electric hydrogen hybrid motorcycles out there, which can only mean good news for Segway and Ninebot, provided they bring the Apex H2 to the market sooner rather than later.
What do you make of the Segway Apex H2?
Via: Ride Apart