EV maker Rivian has freshly hired two ex-Tesla employees Carrington Bradley and Kit Ahuja to head its own urban charging network dubbed "Rivian Adventure Network".
Rivian has previously mentioned that its charging network may be quite limited to start with.
Rivian's upcoming R1T electric pickup truck has been delayed to 2021 along with the R1S.
Rivian is racing to get its own charging network up and running, similar to tesla's Superchargers located around the world. This charging network will be known as the "Rivian Adventure Network", and some new details are emerging on this front. The company has apparently hired two ex-Tesla employees to lead the urban car charging network infrastructure.
Carrington Bradley, previously a senior manager of charger deployment at Tesla will now take over the Rivian Adventure Network. Bradley's achievements while at Tesla were nothing short of impressive.
It is believed that he was responsible for the permissions, designs, as well as the deployment of Supercharger sites across its markets. The second ex-Tesla employee hired by Rivian is Kit Ahuja, formerly a manager at Tesla. Ahuja has taken over as the director of the Rivian Adventure Network.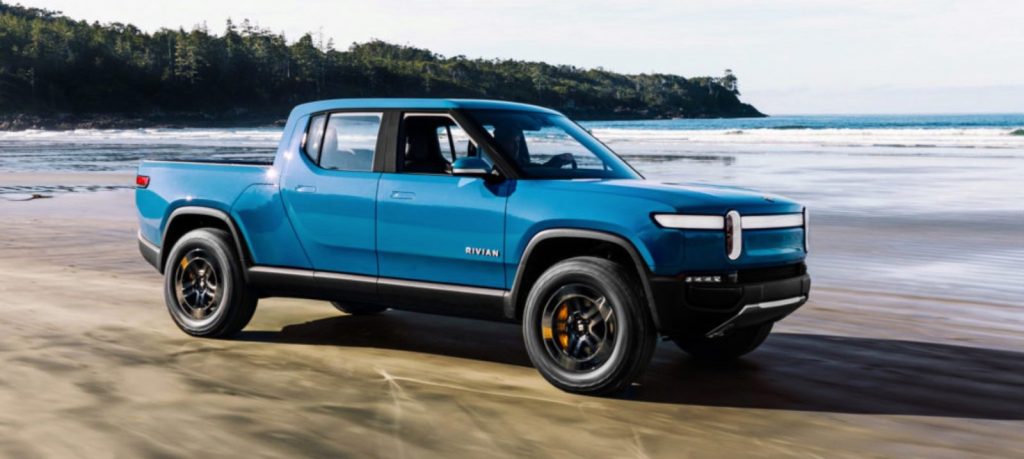 It is said that the company will have a small launch of its charging network initially, targeting some of the popular spots of the U.S. Rivian is expected to deliver the R1T electric pickup and the R1S electric SUV by next year, so perhaps the company will have some of its charging stations up by then. In any case, the lack of adequate fast-charging stations shouldn't be a concern for Rivian car owners as they can also be charged over CCS (Combined Charging System) terminals.

Rivian has seen some issues with the rollout of its EVs as the R1T pickup truck was pushed to 2021. However, Rivian is not the only automaker to have faced delays as multiple manufacturers have seen a slowdown in production during the prolonged stay-at-home orders. While the auto industry is cautiously reopening now, several companies, including Ford are expected to be posting huge losses for the quarter.

Via: Electrek

[ajax_load_more single_post="true" pause_override="true" single_post_target=".inside-article" post_type="post" scroll_distance="-200" single_post_taxonomy="post_tag" single_post_order="previous"]