A new report has uncovered more details on the Volkswagen electric sedan concept, known as the ID. Vizzion.
It is said that this EV will reach the markets by 2023 and could offer a range of up to 435 miles on a single charge.
This EV sedan will also be capable of charging itself at 200 kW, the report said, allowing for 143 miles of range with just a 10-minute charge using a compatible DC fast charging station.
As per a new report, Volkswagen is working on its highly anticipated EV sedan, known currently as the VW ID. Vizzion. It goes on to mention that the company's engineers are developing this EV under the codename Aero-B.
The company is said to be pushing for a 2023 release, though, so don't expect to see it hitting the streets anytime soon. The report also states that this model will go on to replace the VW Passat and Arteon in European markets.
The production version of the VW ID. Vizzion will reportedly carry an 84 kWh battery which could offer a potential range of 700 kilometers (435 miles) on the WLTP testing standard. Further, it is said the EV will be capable of charging at 200 kW, allowing it to run for up to 143 miles with a 10-minute charge on a DC fast-charging station.
The report goes on to mention that this VW EV sedan will have rear-wheel and all-wheel-drive variants. With the latter option, the car will reportedly go from 0-100 kph (0-62 mph) in 5.6 seconds whereas the rear-wheel-drive model will reportedly take 8.5 seconds.
The final product should look pretty similar to the concept, albeit with some adjustments for the real world. Given that VW is preparing to bring this by 2023, there's a lot we still don't know about this EV.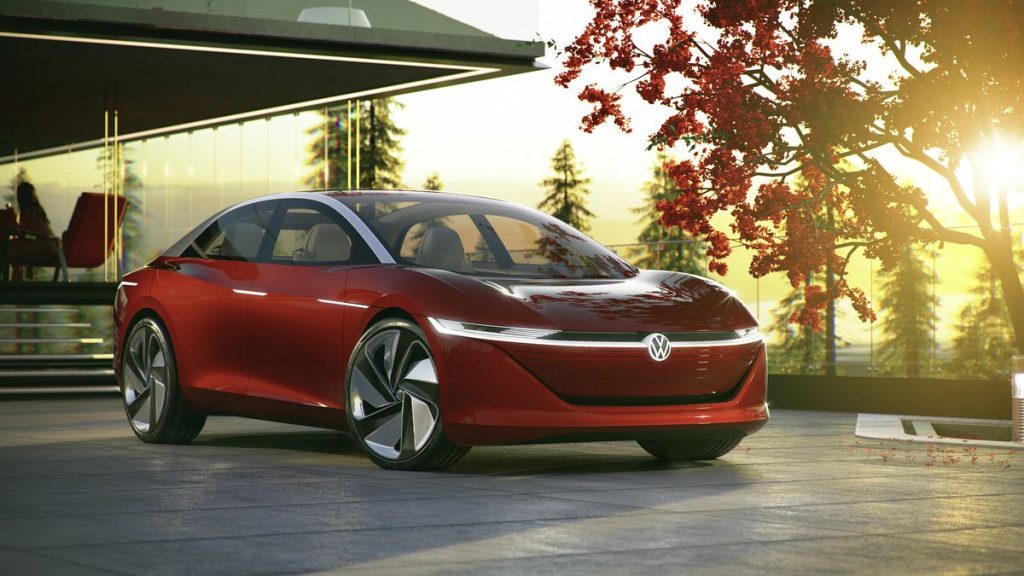 It is likely that the Vizzion concept will eventually be named the VW ID.6, though a previous report gave this moniker to the company's unreleased electric crossover.
Volkswagen is hoping for a revival of fortunes in the American market as it recently introduced the ID.4 crossover in the U.S. after canceling plans for the ID.3. It looks like there's plenty of demand for the ID.4 with the company reportedly selling out of its ID.4 First Edition models in under 8 hours, while the ID.4 Pro models also saw decent demand.
What do you make of the rumored features of the ID. Vizzion?
Source: Automotive News Europe
Via: Motor1