A report out of Germany has revealed that the Volkswagen ID.Buzz will come with an attractive starting price tag of under $50,000.
It goes on to mention that the electric micro-bus will have variants with a 60 kWh and 100 kWh battery, respectively.
The electric minivan was expected to arrive in 2023, but a report from January explained that it had been delayed to beyond 2022.
A new report out of Germany says that the Volkswagen ID.Buzz, a revival of the company's classic minibus, may come with a starting price of less than $50,000. The ID.Buzz was originally unveiled roughly four years ago in Detroit.
Although the initial announcement didn't develop much excitement, VW's subsequent revelation that it plans to bring the vehicle to production brought the focus back on this electric microbus.
The report goes on to mention that VW is planning two variants of the ID.Buzz, one with a 60 kWh and the other with a 100 kWh battery pack. This particular information comes from sources cited by Edison in its report.
It's worth mentioning that Volkswagen has also revealed plans to launch a cargo version of the ID.Buzz through its commercial vehicle division. The most exciting revelation made by the report is about the expected pricing of the ID.Buzz.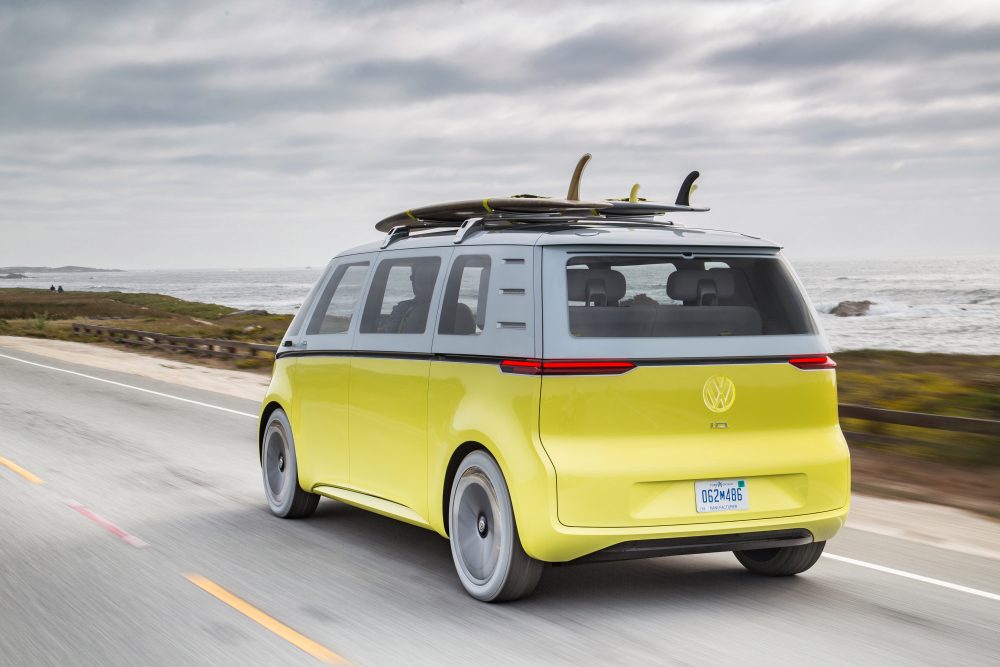 It says that the electric minivan could start between €40,000 and €60,000, putting it anywhere between $47,300 to $70,900. The pricing mentioned here doesn't consider the State and Federal rebates that the EVs will likely receive across the U.S.
It's worth noting that Volkswagen expects to locally assemble/build the ID.Buzz in the U.S., while it will also likely be built across Europe to cater to broader markets. The ID.Buzz will utilize the MEB platform, much like the ID.3, ID.4, and other ID branded cars.
As per recent reporting, the ID.Buzz has been delayed for the U.S. markets. The EV was expected to arrive before 2022, though it has now been pushed to 2023. Volkswagen has a unique advantage with the ID.Buzz since there are no competitors in the electric family minibus segment (yet).
Are you excited about the Volkswagen ID.Buzz? Let us know in the comments below.
Via: Electrek