As per a new report, the upcoming BMW i7 luxury electric sedan will have a 100 kWh battery that will return a range of more than 300 miles.
The report goes on to mention that the new BMW sedan will also have a 536 horsepower or 399 kW powertrain.
The BMW i7 will compete primarily with the Mercedes-Benz EQS, although the i7 is expected to arrive slightly after the EQS.
A new report from Car Magazine has offered some details on the BMW i7 electric sedan. Though there's been no clear picture of the BMW i7 and its features, this new report sheds more light on this luxury sedan. The highlight of the i7 will reportedly be its 100 kWh battery which will return around 300 miles of range.
---
---
The report goes on to say that BMW will equip the i7 with dual motors to power the four wheels, making it capable of delivering power of 536 hp or 399 kW. This somewhat contradicts older reports that talked about the i7 offering a 650 hp or 484 kW powertrain. However, that model could still reach the markets if BMW plans to launch a high-performance version of the vehicle.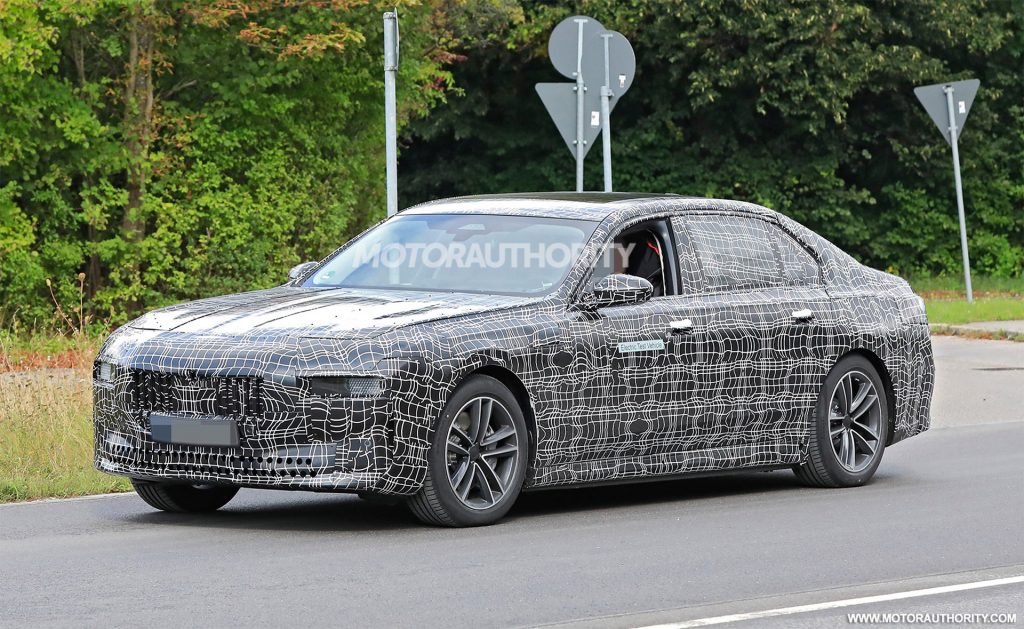 It is said that BMW is also implementing some semi-autonomous features with the i7 along with a wide range of safety features. A combination of these features and the performance could prove to be hard to beat in the luxury electric sedan segment.
Going by the specs, it's clear that BMW will look to compete in the luxury electric sedan segment, hinting at a potential clash with the Mercedes-Benz EQS. However, the EQS will have the advantage of reaching the markets sooner than the i7, so BMW may have some catching up to do.
While the Mercedes-Benz EQS is expected to reach global markets by early 2022, the i7's arrival is expected only by late 2022 or early 2023. It has been previously rumored that Mercedes will launch a high-performance AMG version of the EQS at a later date.
What do you make of the upcoming BMW i7?
Source: Car Magazine
Image credit: MotorAuthority