A series of spy photos accessed from Germany have revealed prototypes of the 2021 Audi e-Tron GT sedan.
While the pictures don't reveal the interiors of the e-Tron GT, the design of the exterior appears to be on par with Audi's initial concept.
This EV is expected to be formally unveiled in late 2020, while it will not reach customers until early 2021 as per current estimates.
The Audi e-Tron GT is the company's upcoming EV sedan which is expected to be based off the Porsche Taycan. The e-Tron GT has just made an appearance in spy photos coming from Germany, and they're pretty much on par with the concept revealed by Audi a couple of years ago.
These prototypes were being driven out of a Porsche unit located around Weissach. The fact that one of the prototypes was actually running on Porsche Taycan rims is highly indicative of the fact that this car will pack pretty much the same internals. The car will reportedly be based on the J1 Performance platform, which is developed by Porsche.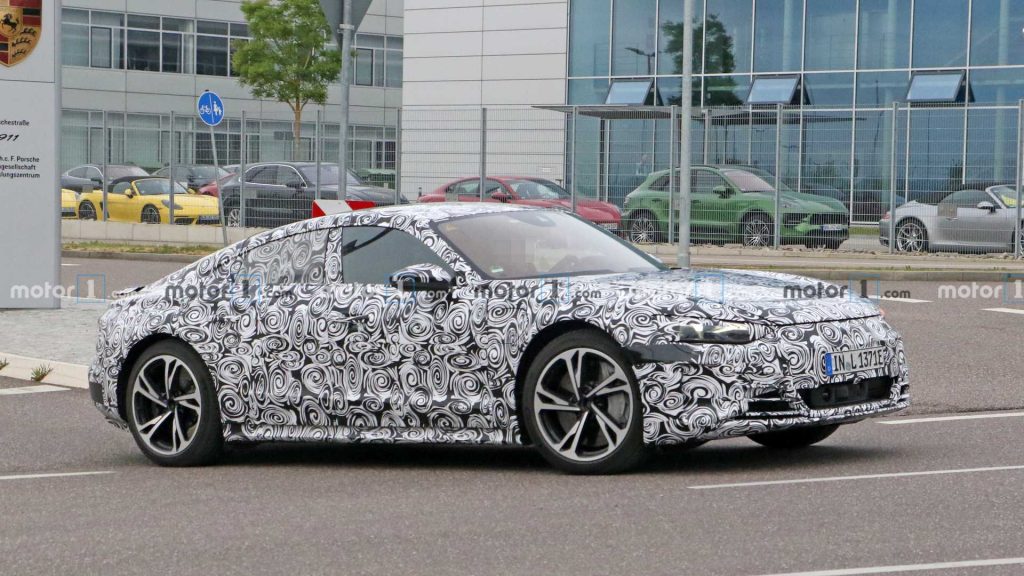 However, some reports have mentioned that this may not be as powerful as some of the Taycan variants, which also means that it will be somewhat cheaper than the Taycan when it hits the U.S. markets next year. As per the initial specs published by Audi during the vehicle's initial reveal, it featured a WLTP mileage rating of 400 km (249 miles), which is pretty decent but considered to be generous at this point. Thanks to a 582 hp engine underneath, the e-Tron GT will be capable of touching 0-62 mph in just 3.5 seconds.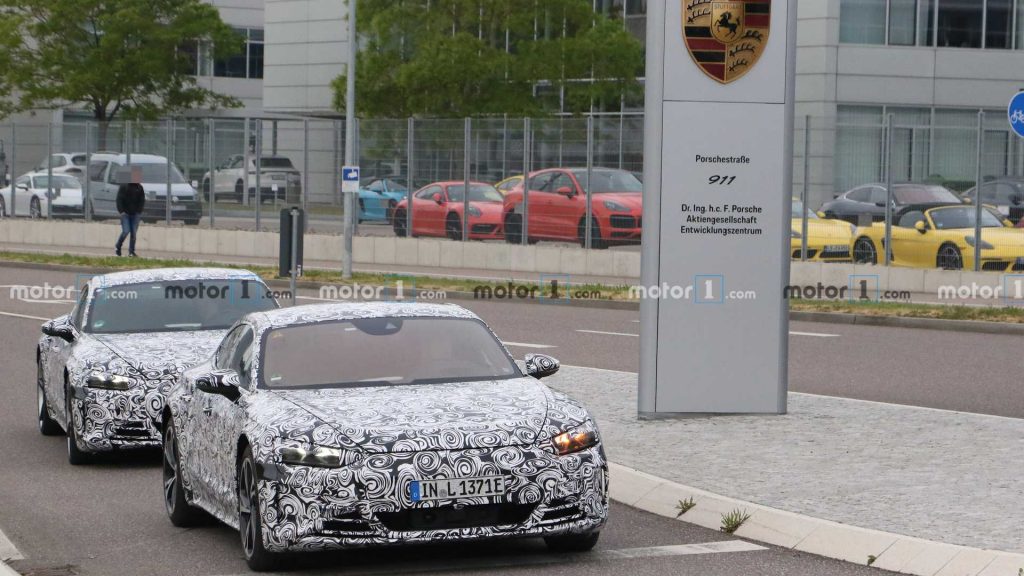 While the photos couldn't reveal much about the car's internals, it's likely that Audi will stick to the same design as it showed off previously. Last month, we came across the Audi Q4 e-Tron electric SUV undergoing testing disguised as a VW ID.4. The Q4 e-Tron was later reported to be available at a starting cost of $45,000, making it a pretty competitive offering overall.
Audi is expected to formally unveil and open bookings for the e-Tron GT in late 2020 while the car should reach customers sometime in early 2021. Are you excited for this new Audi performance EV?
Via: Motor1