Robotaxi start-up Pony.ai revealed this week that it is collaborating with Yamibuy, an online Asian grocery e-commerce platform based in Los Angeles. Pony.ai will launch an autonomous delivery service for buyers in Irvine, California.
---
---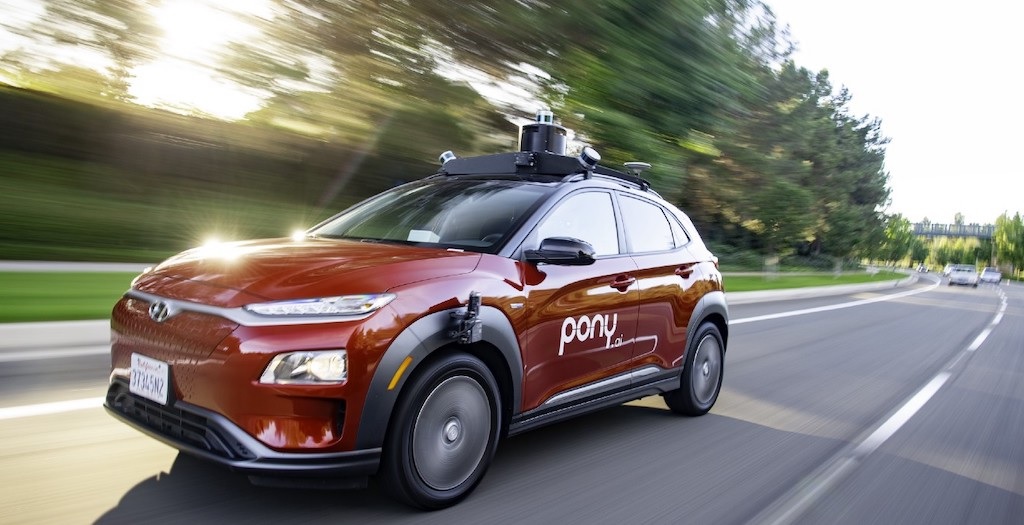 Pony.ai will use its autonomous fleet of Hyundai Kona EV to deliver parcels and groceries from Yamibuy to the doorstep of its buyers. The partnership is expected to last tentatively until this summer.
The partnership marks an important phase for Pony.ai. It is the first time that the firm based in Fremont deploys its vehicles for the delivery of goods, following rival Nuro.ai's recent announcement of driverless deliveries in the Bay Area.
This autonomous delivery technology could offer additional capacity to deal with an increase in online orders resulting from the COVID-19 pandemic, as well as reducing the risk of infection during deliveries.
Hyundai Kona EV
The Hyundai Kona EV is an entry level electric vehicle with a starting price of under $40,000, comparable pricing to the tesla Model 3. It is the electric version of Hyundai's popular Kona subcompact crossover.
The Kona EV has a range of 258 miles, powered by a 64 kWh battery and offers 291 lb-ft of torque. The smaller ride makes the ride super quick, great for everyday driving on local errands. With its smaller battery size, the battery will charge to 80% capacity in under an hour when fast charging with CCS connector.
COVID-19 Autonomous Deliveries
Autonomous vehicles are increasingly used to deliver supplies to regions affected by COVID-19.
The Mayo Clinic branch in Florida started using Navya as a shuttle to transport COVID-19 tests from a test site to a processing laboratory on the hospital campus.
Chinese startup Neolix says its pickup trucks have delivered medical supplies and filled labor shortages in areas hardest hit by COVID-19, as well as food to health workers in Beijing caring for those who fell ill.
KiwiBot's stand-alone delivery robots provide sanitary supplies, masks, antibacterial gels and hygiene products for the communities of Berkeley and Denver.
Pony.ai Autonomous Delivery
Pony.ai was co-founded by former Baidu executive James Peng and former Google X (Waymo) executive Tiancheng Lou. The Fremont, California startup has raised a total of about $726 million. Toyota led the last round of Series B funding at a billion valuation back in February 2020.
Pony.ai is one of a few companies able to secure an autonomous vehicle license in Beijing. And in California, the startup was able to acquire a robotaxi license from the California Public Utilities Commission. This permit allows Pony.ai to become of a few companies allow to transport people in autonomous vehicles. This exclusive list so far include AutoX, Zoox, and Waymo.
Source: Bloomberg