Nissan has mentioned that its fully-electric Ariya crossover will be sold in the U.S., though the Japanese automaker didn't provide information on the release timeline.
This crossover is merely a concept at this point, and additional details are expected to be revealed during a dedicated July 15 launch event.
We have learned so far that the crossover may have an electric range of up to 300 miles and come in single and dual-motor options.
At Nissan's annual shareholders' meeting, the company announced some big news for the U.S. market. In addition to speaking about the Ariya crossover EV's announcement and reveal on July 15, the company has also mentioned that the car will reach global markets, including the U.S.
The Ariya EV will be produced at Nissan's production plant in Tochigi, Japan, the company said. The crossover will reportedly be sold in single and dual-motor variants with an expected electric range of 483 kilometers or 300 miles. The car will also come equipped with Nissan's ProPilot 2.0 autonomous driving system and a completely redesigned powertrain designed specifically for EVs.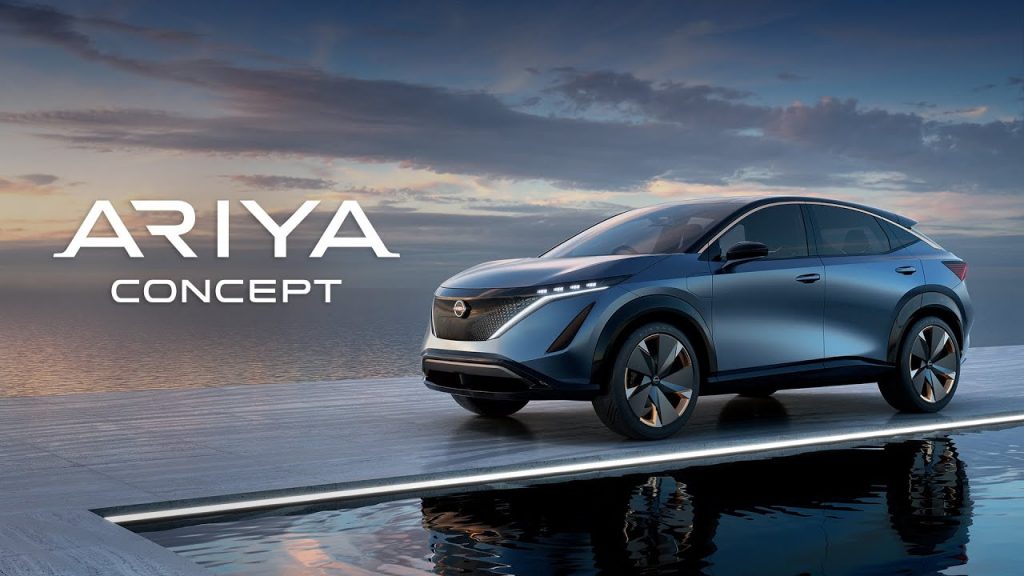 While the car will be available in Japan first, it's good news for U.S. fans to know that the EV is headed to the region as well. However, the wait may be quite long as the company is yet to provide a detailed launch timeline for the Ariya's arrival. Hopefully, Nissan will have more details to share on that front during the July 15 unveiling of the new EV.

Whatever we know about the Ariya so far is based entirely on a concept rendering published by Nissan last year. Taking this into account, there may be a few changes on board during the hotly anticipated unveiling in mid-July. It goes without saying that this Nissan crossover would likely compete with Tesla's Model Y when it reaches the markets.

Tesla currently has some problems of its own with regard to the Model Y, as one customer previously refused to take delivery of the Model Y due to visible damage on the brand new vehicle.

What do you make of Nissan's brand-new electric crossover?

Via: Automotive News

[ajax_load_more single_post="true" pause_override="true" single_post_target=".inside-article" post_type="post" scroll_distance="-200" single_post_taxonomy="post_tag" single_post_order="previous"]