A Tesla Model 3 owner in Canada has filed a class-action lawsuit against Tesla due to faster than usual deterioration of paint under the car's body.
The owner claims that the car is not even a year old and the paint started coming off as soon as it went through its first winter.
Tesla hasn't responded to the lawsuit yet, although the company recently launched an All Weather Protection Kit for the Model 3.
A Canadian Model 3 owner has filed a class-action lawsuit against tesla over rapid paint deterioration on the vehicle. The owner, Jean-François Bellerose, went to the local dealership in Quebec to get the paint deterioration fixed and they apparently refused. This is despite the car being less than a year old and going through only its first winter. Needless to say, the vehicle was also under warranty.
A nearby shop apparently quoted $4,700 to fix the corrosion as well as the paint deterioration at the bottom of the car. Given that Tesla refused to fix it for the owner, Bellerose has decided to file a class-action lawsuit with local courts in Canada. He is reportedly encouraging other Model 3 owners who faced similar issues with paint deterioration to come forward.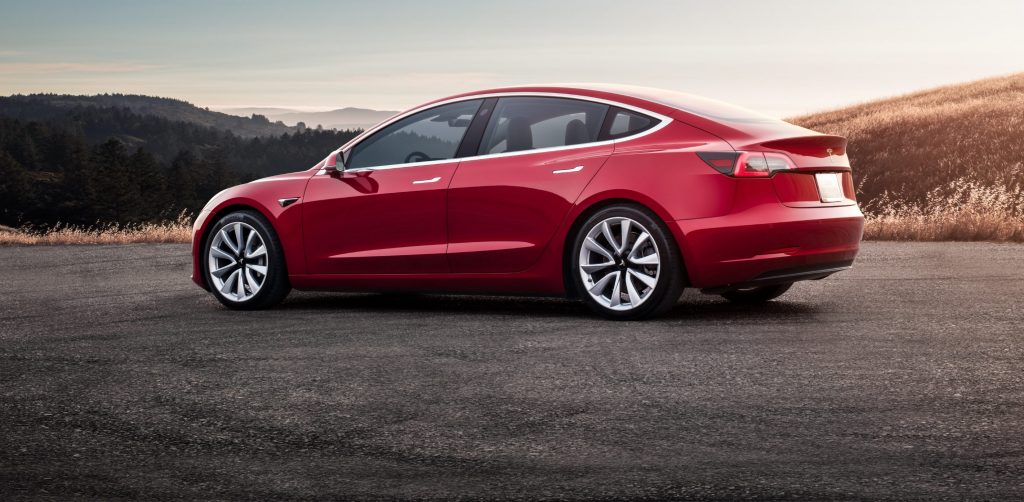 In terms of damages, the Model 3 owner is asking Tesla to pay the difference between the price of the car and the diminished value due to paint deterioration. Additionally, each affected Model 3 owner who takes part in the lawsuit is expected to receive $500. This case is still a long way from done, and it will be interesting to see how Tesla responds.

This comes just a few days after Tesla released the Model 3 All Weather Protection Kit consisting of either a mud flap for the tires or a film that needs to be applied to the affected area. The company only charged a nominal $50 for this protection kit, although some users have reportedly received it for free.

It is believed that the paint deteriorates faster during winters as roads are applied with salt and sand to counter snow. Some users have seemingly remedied the issue by adding mud-flaps.

Do you own a Model 3? What do you make of this lawsuit?

Via: Electrek

[ajax_load_more single_post="true" pause_override="true" single_post_target=".inside-article" post_type="post" scroll_distance="-200" single_post_taxonomy="post_tag" single_post_order="previous"]