The parent company of Mercedes-Benz, Daimler, has been quoted in a report saying that the upcoming EQS electric vehicle will have a range of up to 478 miles (770 Km).
This comes a few days after the company unveiled interior design images of the EQS, including the futuristic MBUX Hyperscreen dashboard.
The EV is expected to be officially unveiled on April 15, while deliveries in Europe may begin by the end of the year.
The Mercedes-Benz EQS has already built up plenty of excitement ahead of its official unveiling. The EV lineup has been caught in multiple leaks in the past, and we're now getting some information on the range it will offer.
The manufacturer provided a rough estimate about the EV's range last year, mentioning that it would run for more than 700 kilometers (434 miles) on a single charge. As per a new report, Daimler has said that the EQS will be capable of running for up to 770 Km (478 miles) based on the European WLTP cycle.
Traditionally, the range certified by the U.S. EPA is significantly lower than what the WLTP numbers suggest, and we're expecting the same trend to continue with the EQS. 
However, even if the EQS offers only 400 miles of range, it would still be among the few EVs with this kind of range. Last year, Tesla became the first manufacturer to breach the 400-mile barrier with a software update to the Model S. 
Other rumors have suggested that the Mercedes-Benz EQS will have a powertrain capable of generating up to 470 horsepower (351 kilowatts) accompanied by 560 pound-feet (759 Newton-metres) of torque. The German automaker will also launch an AMG version of the EQS with a 600-hp powertrain in tow.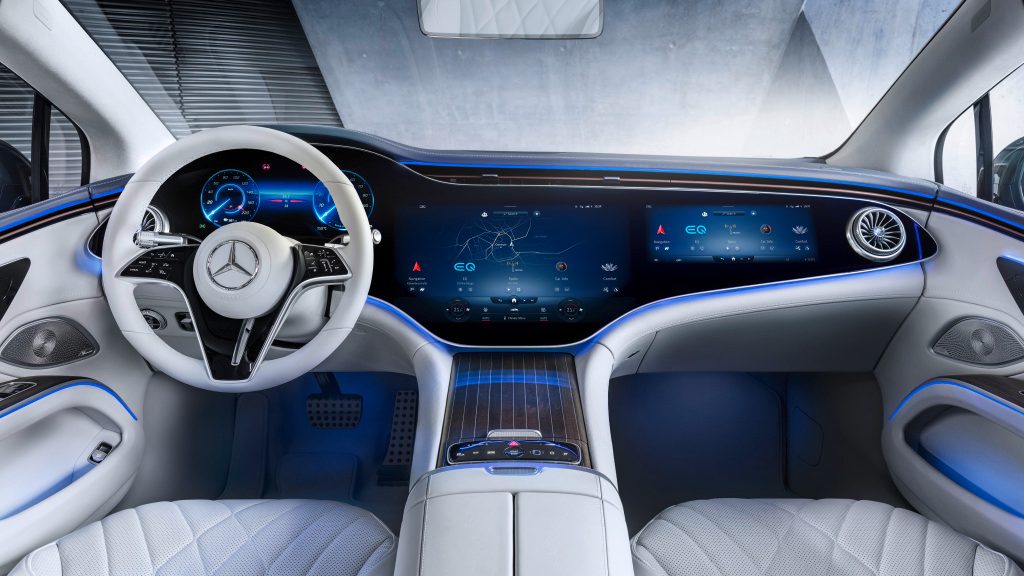 The company plans for the EQS to sell alongside its ICE models, such as the S-Class. The recently demonstrated MBUX Hyperscreen dashboard will be available with the EQS. However, those who don't need the elaborate screen setup can go for a screen and infotainment system found in the new S-Class.
Mercedes-Benz will formally unveil the EQS on April 15, with the company also gearing up for the release of a smaller EQE in late 2021. 
What do you make of the Mercedes-Benz EQS so far? 
Source: AutoNews Europe
Via: Motor1