Lordstown Motors' electric pickup truck, the Endurance, has officially reached the beta production stage for its electric pickup truck, the company announced.
The EV startup has previously said that the Endurance will enter series production by September 2021 with the hope of delivering to customers not too long after that.
Lordstown intends to produce 20,000 units of the Endurance this year, though the company's CEO has said that production can be scaled up to 600,000 annually.
Lordstown Motors has gone through some scrutiny over the last year or so. The company officially revealed the Endurance electric pickup in June 2020, while also generating ample interest.
Lordstown has now announced the launch of beta production for the Endurance pickup. This phase will see the EV being built using the same machinery and tools that will eventually go into mass-producing the Endurance. The said beta production is currently underway at the company's assembly unit in Lordstown, Ohio.
Despite the significant delay in reaching this phase, Lordstown's ultimate goal is to prepare the Endurance for sales EV by the end of 2021. The launch of beta production is a good sign that things are currently on the right track. Although Lordstown CEO Steve Burns has said that the company aims to have an output of 600,000 vehicles annually, he clarified that Lordstown is looking to produce up to 20,000 units this year.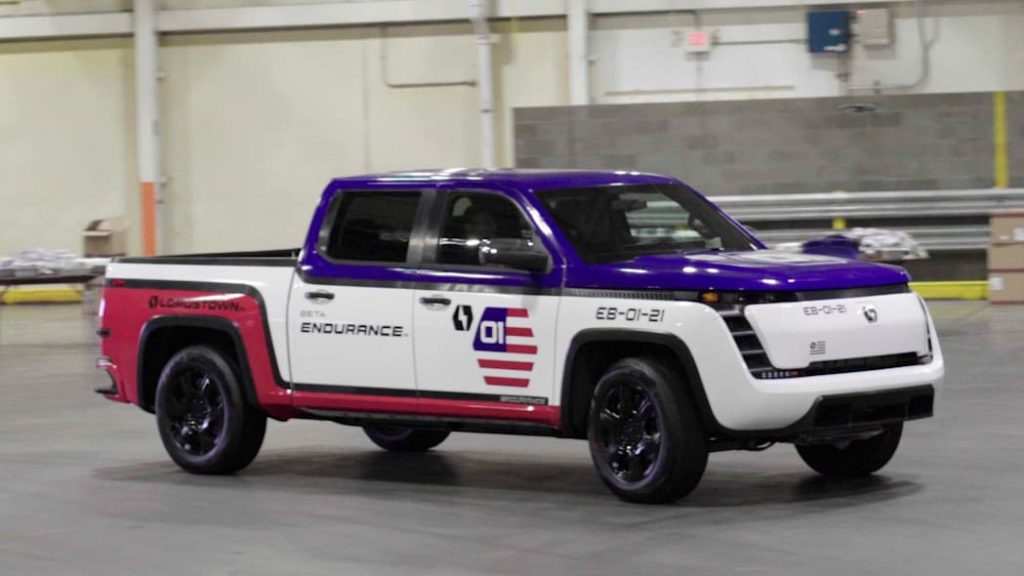 Popular short-seller Hindenburg Research was recently very critical of Lordstown, saying that the brand "has no revenue and no sellable product." Hindenburg also confirmed that it is taking a short position in the company. This also got some attention from the U.S. Securities and Exchange Commission (SEC).
However, Lordstown has vehemently denied these allegations, with Burns saying that the company is on track to enter series production by September this year, while sales should likely shortly start after that.
This year, an Endurance test mule (prototype) was found engulfed in flames near Farmington Hills, Michigan, where Lordstown runs its R&D facility. The company later said that this was caused due to a human error during assembly while further clarifying that the problem has been rectified with automation.
You can find more information on the rumors and news surrounding the Lordstown Endurance here.
Via: Autoblog