Kia and Electrify America have announced a joint-venture known as Kia Select to provide affordable by-the-minute charging for the Kia Niro EV across Electrify America's DC fast-charging network.
Customers will be charged as low as $0.35 per minute, making it far more economical than conventional fuel-based automobiles.
Owners of the Kia Niro EV can sign up by downloading Electrify America's iOS or Android app on their smartphones.
Kia and Electrify America (VW) have come together to offer fast charging benefits to owners of the Kia Niro EV across the U.S. Known as Kia Select, this program will offer immediate access to Electrify America's DC fast-charging network across the country at a nominal fee of 35 cents per minute. To put things in perspective, this will only cost you $21 if you plug in your Kia Niro EV into an outlet for one hour.
---
---
Getting signed up to Kia Select is as easy as downloading the Electrify America mobile app and filling a standard form with your details. The same app will also come in handy to look for Electrify America's charging stations near you. Further, the app will let you begin a charging session and even pay for it using the debit/card provided during the initial sign-up. It's a pretty simple process overall and will offer a huge sigh of relief to customers of the Kia Niro.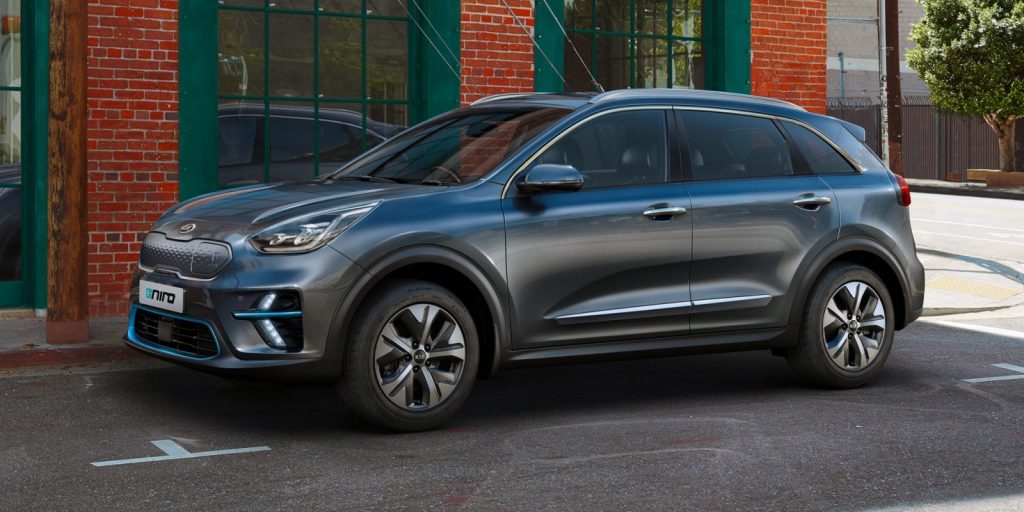 In a press release, Electrify America's director of infrastructure planning and business development, Wayne Killen said: "Electrify America has worked closely with Kia Motors America to develop a pricing program that recognizes the unique charging profile of the Kia Niro EV, and enhances the charging experience of Niro EV drivers."
Previously the Niro could be charged at select DC charging stations as well as home charging solutions offered by the company. On average, home chargers take around 9.5 hours to fully charge, while the Electrify America fast-charging network should provide decreased charging times.
The two companies have mentioned that the Kia Select program will continue until the end of this year, and further evaluation will be conducted to determine its future. Owners of all 2019 and 2020 Kia Niro EVs are eligible to sign up.
Via: CleanTechnica