The much-awaited Hyundai 45 crossover has been spotted in Germany undergoing performance testing and revealing more about its design elements than known before.
Hyundai made the 45 official in the form of a concept in 2019 at the International Motor Show (IAA) in Frankfurt.
While a few things appear to be different as compared to the initial design, it's clear that Hyundai will use most of the design elements from last year's concept.
Hyundai has been said to be working on its upcoming EV known as the 45 for quite some time now. While the car has been spotted in previous leaks, no conclusions could be drawn about the design.
---
---
Well, that changes today with InsideEVs accessing a fair bit of pictures of the Hyundai 45, showing some crucial design elements as well. This car is probably going to be an affordable electric crossover, which has a big audience across the U.S. The car was spotted in Germany where it was undergoing performance testing.
The car appears to be fairly long and low to the surface, while the rear has a standard crossover boot, and almost completely camouflaged tail lamp. The company is still testing the vehicle, which explains all the secrecy.
However, with road tests currently ongoing, it shouldn't take long for the vehicle to hit the streets. The design of the vehicle suggests that it has a focus on being a snappy automobile in addition to offering standard crossover features. Unfortunately, the headlamps of the vehicle were completely sealed off too, making it hard to ascertain if it matches with the company's initial concept.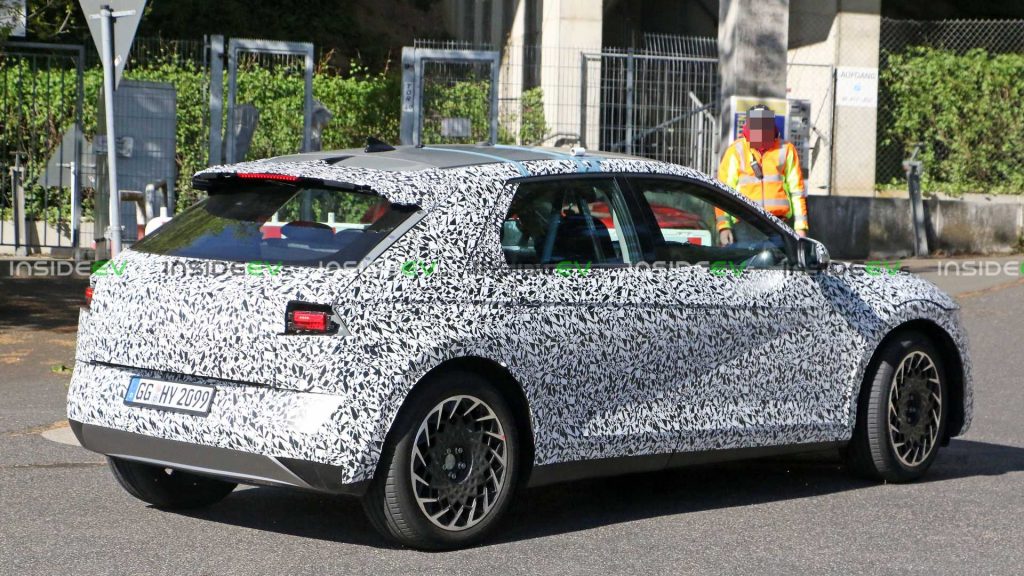 The Hyundai 45 EV concept was shown off at Frankfurt last year, and it seems like the company has made some key changes to the design between then and now. A recent report suggested that Hyundai will launch a new EV by 2021 based on the same concept as the 45. However, that car may likely break cover in South Korea first.
Via: InsideEVs