General Motors has issued a voluntary recall of 2017-19 models of the Chevy Bolt after incidents of the car catching fire emerged online.
This recall will affect a total of 68,667 Bolt EVs around the world, although nearly 51,000 of them happen to be in the U.S. right now.
All five Bolt EVs that caught fire possessed batteries made by LG Chem in South Korea according to reports.
Following recent reports about the Chevrolet Bolt EV spontaneously catching fire, General Motors has announced that it will recall 68,667 Bolt EVs globally, with 50,925 of them belonging to the U.S. So far, a total of five cases of Bolt EVs catching fire have been reported by customers with no deaths or injuries reported in any of the cases.
---
---
The common link between all five burnt Chevy Bolt EVs is that they were fully charged or at almost full capacity and they contained batteries produced by LG Chem in South Korea. However, General Motors hasn't confirmed if any of the burnt cars were on charging when the incidents occurred.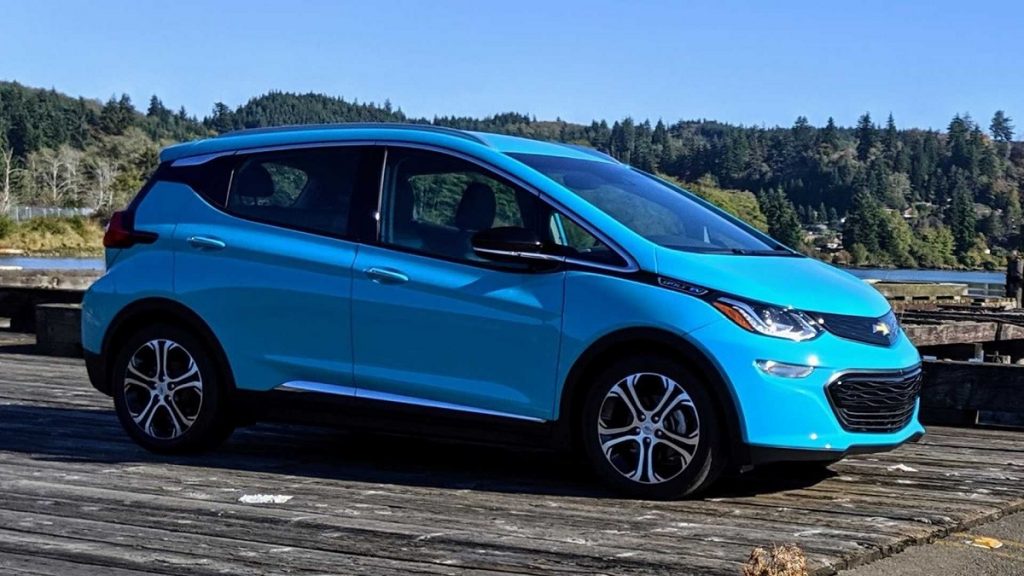 Jesse Ortega, Executive Chief Engineer for the Chevrolet Bolt EV said that they haven't been able to pinpoint the cause of the problem, but have provided full authority to the dealers to take action. The solution seems pretty simple as the dealers will apparently restrict the battery from charging more than 90%.
Some users may be able to do this on their own while there's always the option to take it to the dealership. Ortega also said that owners of the 2017-2018 models of the Chevy Bolt should start using the "hilltop reserve" feature that automatically limits the battery capacity to 90%. Newer models of the Bolt EV that don't have the hilltop reserve feature will need to manually set the charge limit to 90%, preferably by heading over to the dealer.
For the time being, General Motors is advising customers to keep their Bolt EVs parked outside garages. There are no major fire-related risks with the Bolt right now, and this is merely a voluntary recall by General Motors. The company has added that it is currently working on these issues with the National Transportation Safety Administration (NHTSA).
Via: Inside EVs