Ford has announced "Active Drive Assist" as an alternative to Tesla's Autopilot and GM's Super Cruise.
This toolkit will be sold to owners of the Mustang Mach-E as an add-on in early 2021 as per the company.
Ford has mentioned that it has used a system consisting of cameras, radar, and sensors to map 100,000 miles of highways across the U.S. and Canada.
There's a lot riding on the Ford Mustang Mach-E as the company prepares to launch the EV in the U.S. by the end of 2020. Well, Ford has just announced a major new add-on that will reportedly be ready for the Mach-E in early 2021. Ford calls this the "Active Drive Assist" and it's clearly aimed as an autonomous rival to tesla's Autopilot.
Ford mentions that Active Drive Assist will cover three aspects including speed, braking, and steering. For this purpose, the company has reportedly set up a system that consists of cameras, radars, and other sensors across the U.S. and Canada. Ford mentions that it has covered a total of 100,000 miles of pre-mapped highways across the two countries.
The American automaker has further mentioned that this autonomous kit will be part of the "Co-Pilot 360" program, with the company allowing Mach-E owners to purchase the required hardware. Notably, Mach-E owners will get this tech first, while Ford has said that it will publish a list of other Ford vehicles that could get the feature.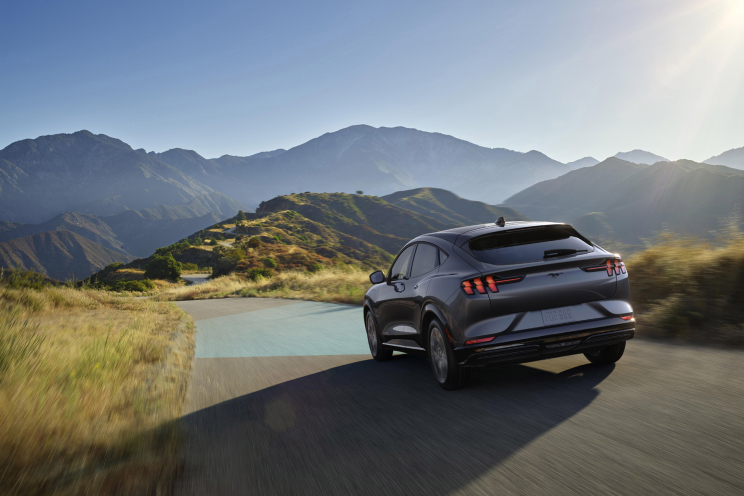 As CNBC notes, the electric pickup Ford F-150 may be one of the contenders to receive this feature. However, the pickup is still said to be around 24 months away from launch, so we're not seeing it anytime before early 2022.

Ford is also looking to stand out from GM's Super Cruise with Active Drive Assist. One distinction between the two is that Ford's alternative offers a comprehensive digital driver information screen instead of a light bar on the steering wheel like GM does.

The addition of features like pre-collision with auto braking ensures that the car can take a left at an intersection and avoid a potential collision with a speeding vehicle. Moreover, the inclusion of features like Road edge detection and blind-spot assist will allow the car to take evasive action automatically if the driver isn't observant under the situation. Ford has clarified that it will update the changes made to roads and highways.

Though Active Drive Assist does cover most of the bases, it's still some distance away from being comparable to the Tesla Autopilot. What do you think?

Source: CNBC

[ajax_load_more single_post="true" pause_override="true" single_post_target=".inside-article" post_type="post" scroll_distance="-200" single_post_taxonomy="post_tag" single_post_order="previous"]