Ford has announced that the upcoming Mustang Mach-E crossover will offer significantly improved charging speed over previous estimates.
Using the 98.8 kWh battery model, the company claims users can get a 0 to 80% charge in just 45 minutes, though this requires a DC fast charger.
The Mustang Mach-E was expected to launch in 2023, but the timeline may have been delayed due to the pandemic.
The Ford Mustang Mach-E is expected to make a big entrance in the EV segment. Although this crossover was expected to arrive sometime in 2023, reports have now emerged that the timeline may have been pushed to 2021 due to the coronavirus.
A new report today sheds more light on the charging capacity of the Mustang Mach-E. While the company's previous estimates weren't as flattering, as per the new revelation, the Mach-E model with an extended range 98.8 kWh battery will charge from 0 to 80% in just 45 minutes provided you're charging it over a DC fast charger.
On the other hand, the Mach-E with a 75.7 KWh battery pack can charge the same capacity in 38 minutes on supported DC fast chargers. It's worth noting that these figures show that charging times on the Mustang Mach-E has improved by 30% compared to previous estimates provided by Ford.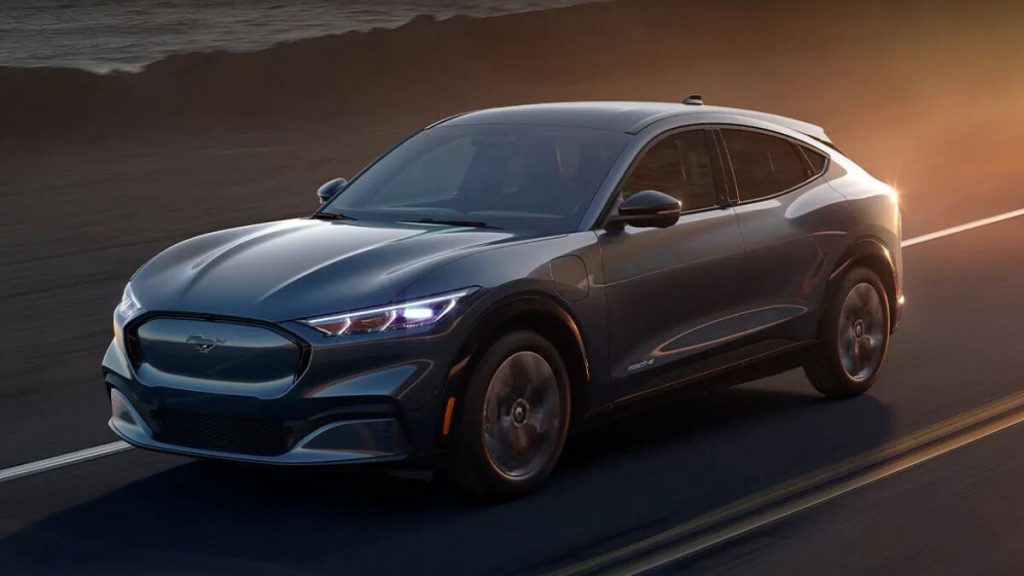 The company mentioned that during a test at one of Electrify America's fast-charging stations, the Mustang Mach-E could offer 61 miles of range with just a 10-minute recharge. It all comes down to the variant you pick as a customer. The Mach-E base model will support fast charging at 115 kW. The other Mustang Mach-E models will offer up to 150 kW of fast charging speeds. It can be plugged into standard 120 or 240 Volt outlets.
Additionally, Ford has reportedly added 1,000 stations to its FordPass charging network. There are said to be over 5,000 charging plugs at these stations. The Mustang Mach-E starts from $44,995 while the high-end variant can touch up to $60,000.
The aforementioned charging speeds are not quite flattering compared to tesla's Model Y and Model 3 which can charge at 250 kW. If anything, the Mustang Mach-E is comparable to the Model S and the model x which offer 150 kW charging support as well.
Among other features, Ford recently revealed that the Mach-E has been tested to survive harsh weather conditions, which is one more reason to be excited about this EV. The timing of the release will be very crucial, however.
Via: Car and Driver