A new report mentions that Ford is looking to launch a hybrid plug-in version of the F-150 pickup truck with an electric range of just around 10 miles.
This raises the question of whether hybrid vehicles with such low electric range are in demand right now.
Ford had previously planned to bring up to 16 all-electric vehicles to the market by 2022 and more than a dozen hybrid automobiles.
Ford has envisioned a future where it will release 16 new fully-electric cars by 2022, accompanied by 14 hybrid vehicles that will offer plug-in charging. Some news is now emerging about a refresh of the Ford F-150 pickup truck which will reportedly use a hybrid mechanism with a combination of standard fuel as well as plug-in charging. But what's most surprising is the rumor that this semi electric vehicle will only offer an electric range of 10 miles.
---
---
This shouldn't be confused with the all-electric version of the Ford F-150 that the company promised to reach the markets by 2022. That model will reportedly have up to 300 miles of electric range, which is still not the best in the business, but considered pretty decent for a pickup truck.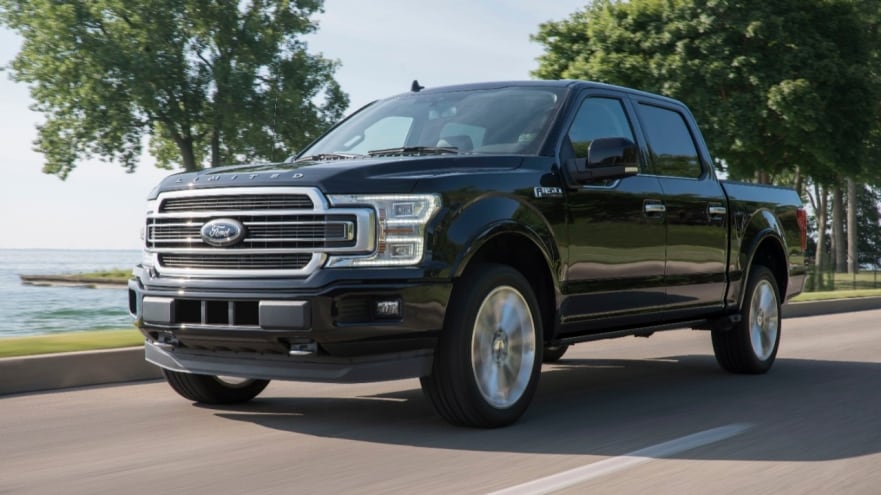 Car and Driver writes that the Ford F-150 will also be available as the first plug-in hybrid in the half-ton market and will be powered by "turbo V-6 and a 10-speed auto." Ford hasn't confirmed this at the moment, so we're recommending you to take this with a pinch of salt.
While many wonder if prospective buyers of the Ford F-150 are actually looking for a hybrid option on their vehicle. The source adds that the 10 mile range may only be valid when the vehicle is unladen, which raises more questions than answers. Since 2022 is still some distance away, we'll hope to learn more about this from Ford in due time.
Currently, Ford offers the Fusion Energi which is a plug-in hybrid offering a paltry range of 26 miles. While it wasn't exactly a best seller in the range, Ford is clearly betting big on hybrids over the coming years.
Source: Car and Driver
Via: Electrek