Ford's COO, Jim Farley has said in an interview that the company will bring the Ford F-150 electric pickup and the Transit electric van to the markets "within 24 months", pointing at a June 2022 release.
The company is expected to formally reveal the electric Ford F-150 sometime in 2021.
Much before these two EVs hit the market, Ford will bring the Mustang Mach-E variants to the U.S. starting in Late 2020.
Ford has announced that the launch of the F-150 electric pickup truck has been pushed to June 2022. However, the company is expected to officially unveil the new EV sometime in 2021. Though the car has already made a few appearances under heavy camouflage to hide its identity, there is currently no conclusive information on this electric pickup truck.
---
---
Ford has also mentioned that the all-electric van, the Ford Transit will also reach the markets by June 2022. Given that the company has recently struck a deal with Volkswagen for electrified vehicles, it's possible that the two companies may work closely on these upcoming EVs.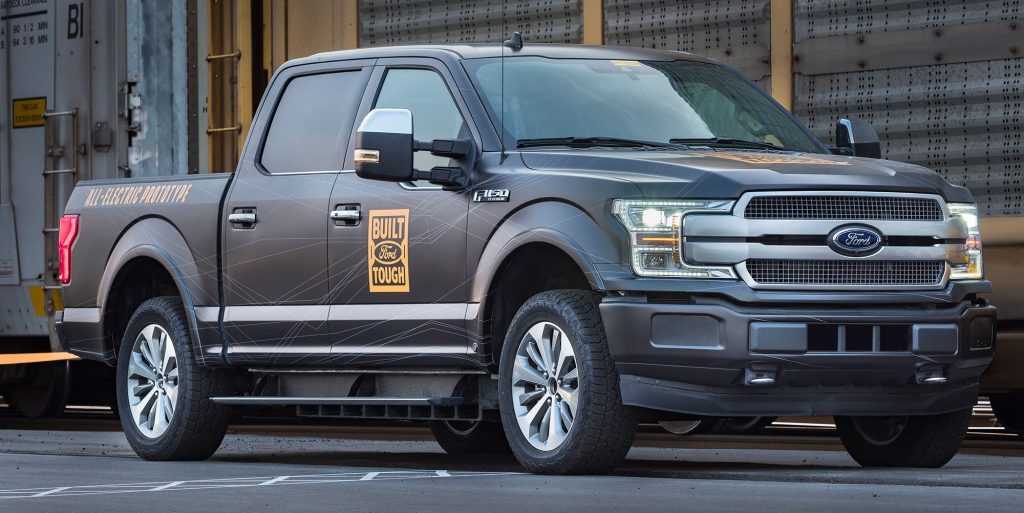 In an interview on CNBC's "Squawk on the Street", Ford's Chief Operating Officer, Jim Farley said – "Ford will add battery electric versions of Transit and F-150 in the next 24 months for commercial customers who increasingly need zero emissions and the power of connectivity, data and artificial intelligence."
Though these automobiles are still some distance away from launch, Ford is looking to bring the Mustang Mach-E models to the U.S. markets by the end of 2020, while European customers are expected to get their hands on the automobile sometime in early 2021.
Yesterday, Ford announced new color variants for the Mustang Mach-E GT and GT Performance models. These cars will reach the markets only by mid-2021, Ford has mentioned. However, reservations for these two models are currently up in the U.S.
The American automaker desperately needs things to work out in 2021 as 2020 has proven to be a disaster across the auto industry, though Tesla has been a surprising exception. One report from May suggested that Ford was looking at losses upwards of $5 billion for the current quarter.
Via: InsideEVs