The CEO of Fiat Chrysler, Mike Manley has confirmed that the company is looking to bring an electric version of the popular Ram pickup truck.
The automaker has been previously hesitant to bring an electric vehicle to the market despite announcements by manufacturers like Tesla, GM, and Rivian.
The CEO couldn't provide a precise timeline for the release of this Fiat Chrysler Ram EV but said that an announcement will follow.
Fiat Chrysler has been somewhat behind the rest of the auto industry in terms of the electrification of its vehicles. Today, the company finally gave out some good news for its fans with the CEO mentioning that the electrification of the iconic Ram pickup truck will happen soon.
---
---
"I do see that there will be an electrified Ram pickup in the marketplace, and I would ask you just to stay tuned for a little while, and we'll tell you exactly when that will be," the CEO of Fiat Chrysler Mike Manley said during the company's Q3 earnings call.
Though the company has been pressed on the topic for a while now, this is the first time we're getting confirmation in some form. Unfortunately, this is pretty much all we know about the electric Ram pickup right now, though it does promise to be a game changer when it becomes available.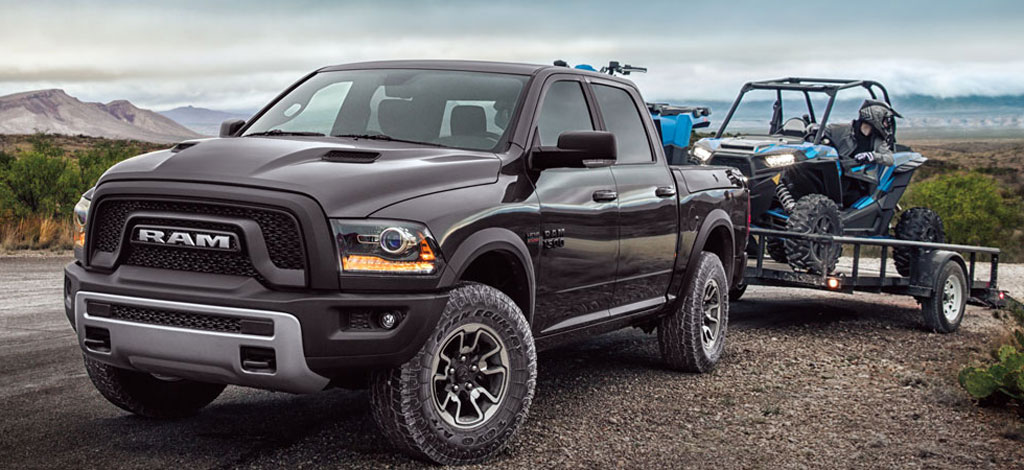 This comes at a time when electric pickup trucks have been announced by almost every major automobile manufacturer including General Motors, Ford, Lordstown, as well as Tesla, and Rivian. The Tesla Cybertruck continues to be one of the most awaited electric pickup trucks, though we may have to wait for a while.
---
---
Tesla CEO Elon Musk recently mentioned that the Cybertruck is currently undergoing small improvements, though he didn't provide a revised timeline for its release. However, the Rivian R1T will arrive much sooner while the company will later launch the R1S electric SUV as well.
The GMC Hummer EV thanks to its recent announcement also remains one of the hottest electric pickup trucks to be launched recently, and will likely be the industry rival to the Rivian R1T.
Would you be interested in a Fiat Chrysler Ram EV? Let us know.
---
---
Via: GM Authority