Tesla CEO Elon Musk has said that an update on the Cybertruck will be provided in Q2 this year.
Musk also said that the Cybertruck would be assembled at the under-construction Giga Texas unit.
Tesla is yet to provide a definitive timeline for the arrival of the Cybertruck in the marketplace, though more information will hopefully be revealed in Q2.
Although the Tesla Cybertruck has been one of the highly anticipated EVs in the industry, the company's plans for the vehicle have taken a back seat since last year. This is mostly because the company was focused on bringing the Model Y to the market. However, Tesla CEO Elon Musk has now said that a redesigned or updated version of the Cybertruck will probably be shown by Q2 this year.
---
---
Musk gave out the info in response to a user query on Twitter. He also added that the Cybertruck is to be assembled in Texas at the Giga Texas unit. It's worth noting that this unit is currently under construction.
Tesla has previously mentioned that the first phase of Giga Texas will be complete by May 2021, and the factory will start churning out EVs shortly after. However, there's not enough clarity on when the Cybertruck will go into production at the unit.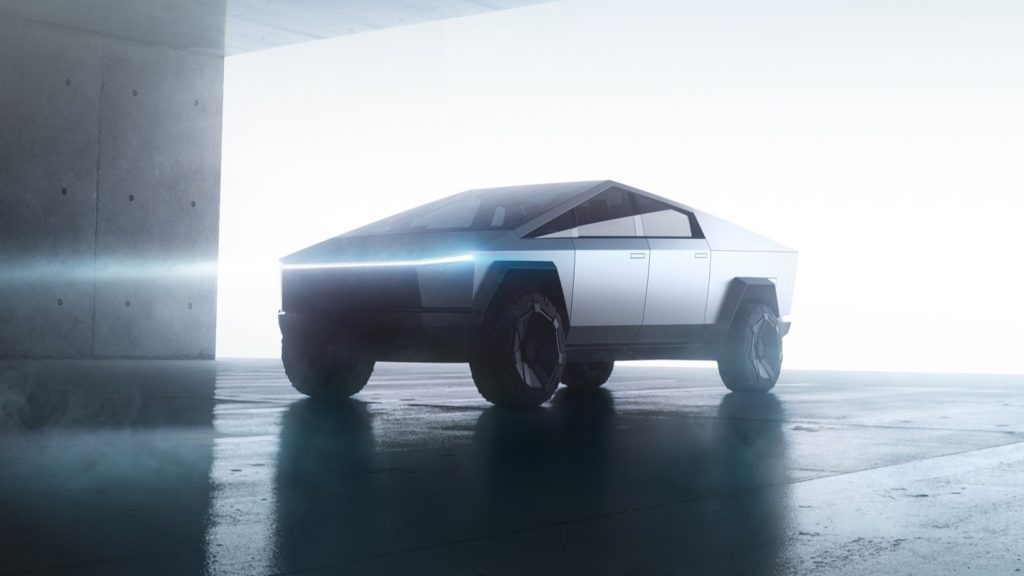 So far, rumors have suggested that Tesla will launch two variants of the Cybertruck in late 2021. Both vehicles will reportedly carry a range of 300 to 500 miles with the option to choose between dual and tri-motor powertrains. It is further reported that the entry-level version of the Cybertruck will start from $49,000.
---
---
Tesla also has plans for a more affordable version of the Cybertruck, perhaps with lesser range and other features. However, this iteration will only arrive after the aforementioned two variants break cover, so it could be a lengthy wait.
Last year, Tesla announced some design changes to the Cybertruck, while Musk said in November last year that the revised Cybertruck design will be unveiled in a month or so. However, that didn't materialize, as we're now getting a vague Q2 2021 timeline from the CEO. In any case, the Cybertruck will be a game-changer when it officially reaches the customers sometime later this year or perhaps in early 2022.
Source: Twitter
---
---
Via: Electrek