It was found earlier today that Tesla CEO Elon Musk's Twitter account was hacked by scammers who posted a message promising to double "any BTC payment".
Naturally, many fell prey to this scam with an estimated 3.64 bitcoin said to have been sent to the wallet address posted by the scammers.
Microsoft's founder Bill Gates was also hacked by the same scammers who posted a similar message on his Twitter page.
Tesla CEO Elon Musk's Twitter account has just been hacked in what appears to be a major Bitcoin scam. Hackers got access to Musk's account and posted a tweet (screenshot below), leading to a surge of retweets and likes.

Those who have spent some time on Twitter will be aware that such scams are rampant, particularly the ones that pertain to free Bitcoins. As for the hackers, there's no information on who it really was, but they did manage to generate some decent amount of BTC over a short period of time.
The BTC wallet address posted by the hackers has raked in nearly 3.64 Bitcoins at the time of this writing, amounting to nearly $33,526. This illustrates the amount of power that an influential billionaire's social media account can have.
While Tesla and Musk have been part of scams before, fellow billionaire and founder of Microsoft, Bill Gates was also part of the same scam. The hackers seem to have struck multiple accounts at the same time, leading to a general sense of concern.
However, it's clear that this wasn't a smear campaign against either Musk or Gates, but merely a scam to make some quick bucks. Evidently, a lot of users sent in thousands of dollars worth of Bitcoin after the tweets were posted.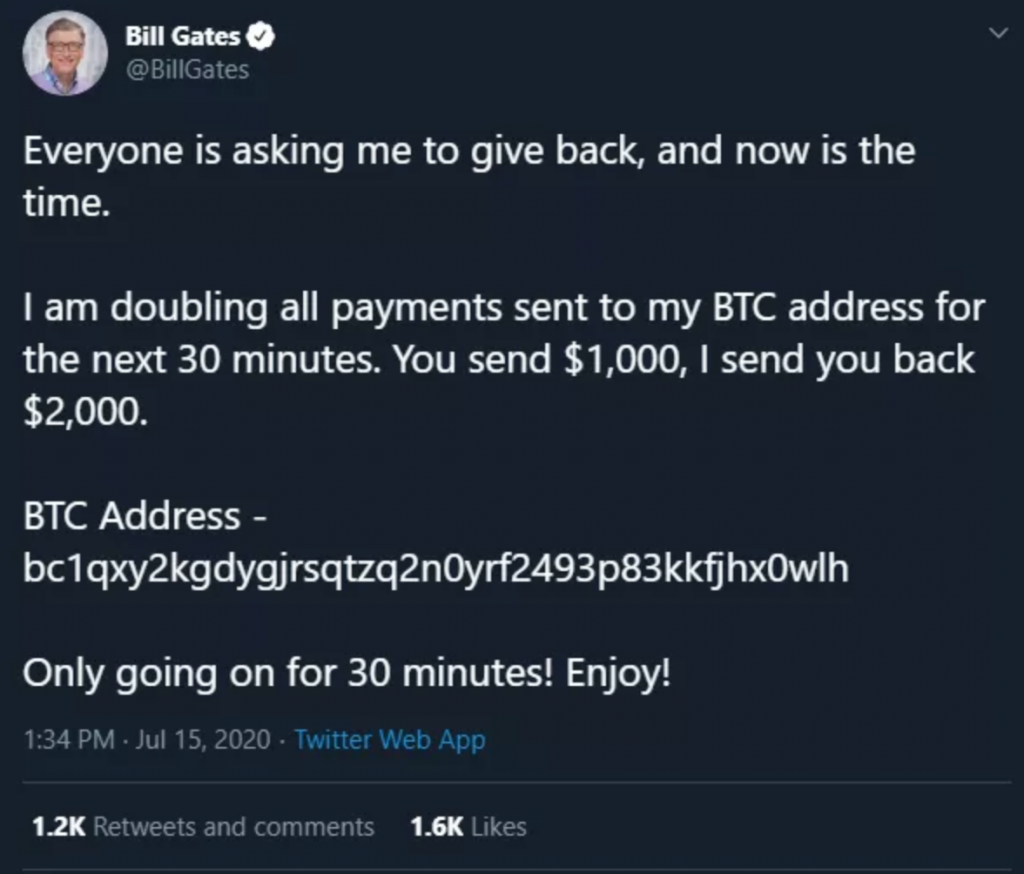 Given that multiple big accounts were hacked almost simultaneously, it is predicted that this may be a system level hack at Twitter. Either way, we're waiting for more clarification on Twitter on the matter.

We encourage our readers to stay away from promotions or messages on social media that promise to double your money with the click of a button.

Via: Electrek

[ajax_load_more single_post="true" pause_override="true" single_post_target=".inside-article" post_type="post" scroll_distance="-200" single_post_taxonomy="post_tag" single_post_order="previous"]