California, which has practiced shelter in place since March 20, has reportedly seen a decrease in air pollutants.
This is mostly because of the lack of vehicles on the streets, although it is said that Kern County saw an increase in CO concentrations during the same time period.
The fact that electric vehicles are available in abundance in the state may also be a contributor to the decreased overall pollution.
The use of electric vehicles is known to have a positive impact on the environment. However, the environment appears to be healing on its own, particularly in California, thanks in part to the ongoing global pandemic which has severely restricted movement of vehicles. Californians have been following shelter in place orders since March 20.
---
---
According to a report published by ACLIMA in accordance with data provided by the Air Quality Management Information System (AQMIS), California saw a steep drop in air pollutants during the past few weeks. It is also said that pollutants have dropped in practically every county of California, making the breathable air around the region healthier.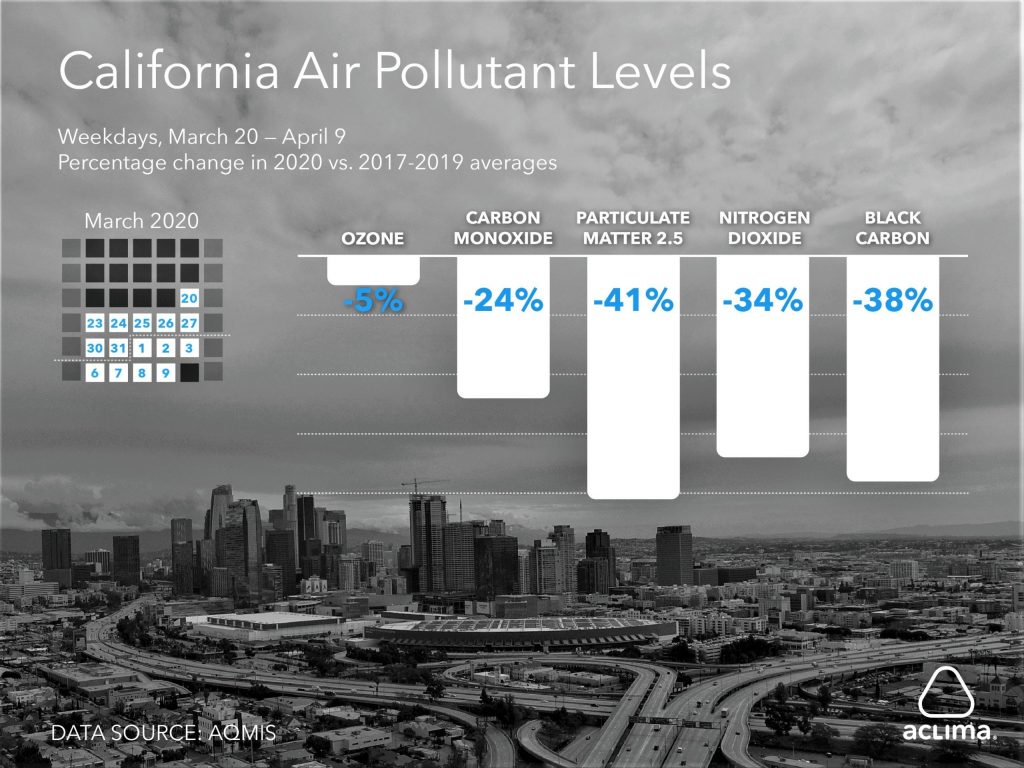 Here's an excerpt from the report – "Fine particulate matter (PM₂.₅) levels dropped across the state, including counties in Central California, which often experience elevated levels of PM₂.₅ especially during the winter. Frequently elevated levels of PM₂.₅ and other pollutants in San Joaquin Valley (SJV) are related to the unique geography of the region, where episodic PM₂.₅ buildup events occur because of stagnant meteorological conditions in combination with excess emissions from urban, industrial and agricultural activities," adding that "statewide average O₃ levels decreased by 5% compared to previous years."
The data also highlights an important statistic with regard to Kern County, "which is responsible for 70% of oil production in California." This was reportedly "the only county with observed increases in CO in this time period (29%)."
It's clear that efforts to flatten the curve have also contributed immensely to healing the planet. California is also one of the biggest exporters of electric vehicles. A Forbes report from 2019 stated that electric vehicle exports in California would reach $3.4 billion in value.
Via: CleanTechnica