BMW's M4 upgrade will reportedly include a standard PHEV and a performance-oriented electric powertrain.
The EV version of the M4 will reportedly have a 1,000 Hp engine coupled with a 0-60 mph acceleration of under 3 seconds.
The 2023 M5, as it is known in some quarters, will be based on BMW's CLAR WE platform.
According to a new report out of Car Magazine, the next BMW M4 upgrade (G60) will have a plugin hybrid model and another variant which will be a proper EV. In terms of engine and performance, the BMW M4 hybrid will apparently use the same engine as the BMW X8 M PHEV that was leaked recently. The engine is said to provide an output of 750 horsepower and 737 pound-feet (1,000 Nm) of torque. Additionally, the entire setup will be based on a twin-turbo V8 engine accompanied by multiple electric motors.
However, the top-end model has grabbed all the attention so far, and with good reason. The report mentions that this variant of the M4 will have a 1,000 horsepower output and a 0-60 mph acceleration of well below 3 seconds. In this model, the company will reportedly use a 250 kW motor for the front wheels and the same setup for the rear.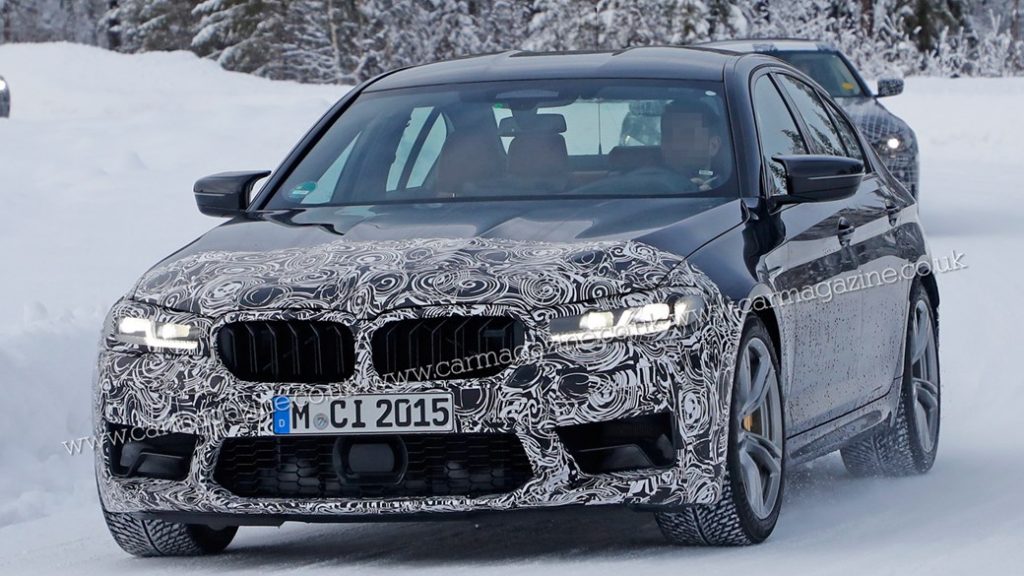 It is said that this variant may be packing a 135 kWh battery pack that can provide an electric range of 435 miles. Further, the EV will reportedly charge at up to 350 kW (400V), although BMW will apparently upgrade it to an 800V charging system shortly after the vehicle's release. Unsurprisingly, the new M4 will be based on BMW's CLAR WE platform.

While BMW has launched standard EVs already, it hasn't launched one under the M moniker (short for Motorsport). These are super-performance vehicles designed for speed and efficiency. Keeping this in mind, the rumored PHEV and EV options of the upcoming M4 will be something to behold.

Unfortunately, the BMW M4 upgrade (also known as the M5) may not arrive in the markets until 2023 – 2024 at least. Considering that a lot may change between now and then, we recommend you to take these new revelations with a grain of salt.

What do you make of an electric makeover of the BMW M4?

Source: Car Magazine

[ajax_load_more single_post="true" pause_override="true" single_post_target=".inside-article" post_type="post" scroll_distance="-200" single_post_taxonomy="post_tag" single_post_order="previous"]