As per a report by a UK-based magazine, BMW could be working on an electric version of the M5 Competition supercar in around 2024.
This will be preceded by the launch of Series 5 hybrids and EVs sometime during the second half of 2023.
The report goes on to mention that the electric M5 will pack three 335 hp electric motors offering a combined power of more than 1,000 horsepower.
According to a report by Car Magazine, BMW is working on bringing two variants of its next-gen M5 Competition performance vehicle, including an electrified model. Previous reports have talked about the German carmaker launching electrified models of the X1, as well as 3-series, 5-series, and 7-series, and this is not the first time we're hearing about the M5 series getting the EV treatment.
---
---
If the reports are accurate, this car could be packing three 335 hp motors for a combined power of more than 1,000 horsepower. This is something that fans have been asking for. With brands like Porsche, Audi, Mercedes, and so on already bringing out EVs, it was only a matter of time before BMW unveiled plans to launch an electric supercar under the popular M5 moniker.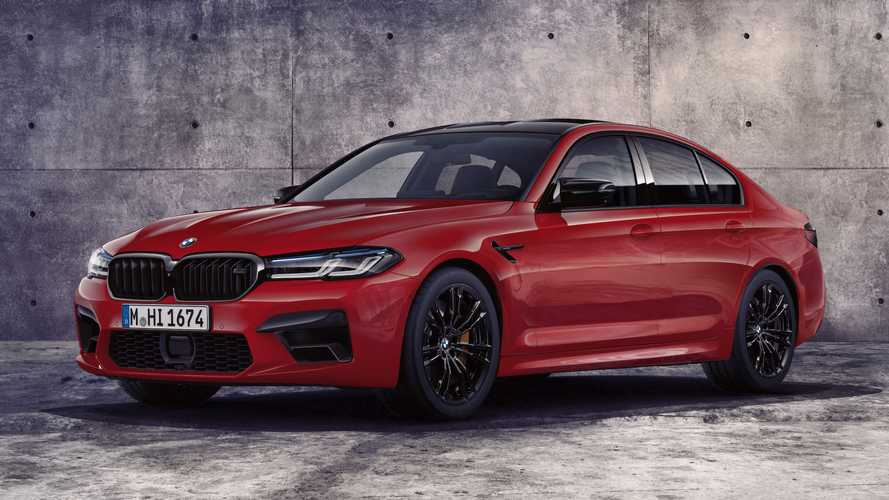 It is also said that the electric M5 Competition will break cover sometime in 2024, while the second half of 2023 will see the release of electrified and hybrid versions of the BMW Series 5.
However, considering that this is only a report for now and we haven't heard anything substantiative from BMW yet, we encourage you to take this report with a grain of salt. But considering the direction that the global auto industry is heading in, this will be a logical step for BMW.
Tesla is currently at the forefront of EV innovation thanks to cars like the Model S and the low-cost Model 3 that appeals to a large section of the first-time EV buyers. Though high-end vehicles by BMW are certainly going to make a mark on the industry, companies need to focus more on the mid-range and low-end segments, which is an area where Chinese EV makers are making tremendous inroads.
Not surprisingly, Tesla is immensely popular in China with the company even setting up the Shanghai Gigafactory for the production of Tesla vehicles for the local market.
What do you make of the rumored BMW M5 Competition EV? Let us know in the comments below.
Via: Car and Driver